CIA-linked company manufactures Moderna's COVID booster shots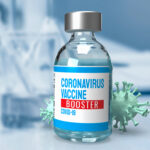 (NaturalHealth365)  Nearly three years into the pandemic, and it seems that another three-letter agency has joined the chat.
After witnessing the U.S. Food and Drug Administration (FDA), U.S. Centers for Disease Control and Prevention (CDC), World Health Organization (WHO), and others handle (and mishandle) the coronavirus pandemic, it seems that yet another major agency – strangely, the U.S. Central Intelligence Agency (CIA) – is at getting involved in vax production.
Moderna's revamped vax being produced by new biotech company led by leaders with links to FDA, CIA
Pharmaceutical company Moderna, one of two companies responsible for the highly controversial mRNA COVID shots, recently reformulated their profitable poke so that it can allegedly provide protection against the original form of SARS-CoV-2 and the more transmissible viral variant circulating in the population, known as Omicron.
Moderna's reformulated shot was just approved in the United Kingdom by the U.K.'s Medicines and Healthcare Products Regulatory Agency (MHRA).
This move by the MHRA – a move that one could easily assume will be followed in kind soon by agencies within the U.S. and Canada – is questionable enough on its own.  According to Children's Health Defense, the "reformulated" Moderna vax contains the originally approved vax plus a "vax candidate" that specifically targets Omicron BA.1.  This so-called candidate "has never been previously approved and has not been the subject of independent study," says Children's Health Defense, and the reformulated version of the mRNA jab received full approval by the U.K.'s MHRA "based on a single, incomplete human trial currently being conducted by Moderna."
Unfortunately, this rushed approval may not even be the weirdest part.
Moderna's reformulated shot is reportedly made exclusively by a company called National Resilience, which apparently has ties to the CIA and FDA.
National Resilience was founded less than two years ago, in November 2020.  Self-described as "a manufacturing and technology company dedicated to broadening access to complex medicines and protecting biopharmaceutical supply chains against disruption," the company announced in September 2021 that it "will produce mRNA for the Moderna COVID-19 vaccine at its facility in Mississauga, Ontario, for distribution worldwide."
Despite being such an incredibly young company, National Resilience has already:
Earned exclusive manufacturing rights to Moderna's tinkered vax
Secured its first Biosafety Level 3 (BSL-3) laboratory after acquiring the company Ology Bioservices Inc. (which recently received a contract from the U.S. military to develop monoclonal antibody COVID treatment)
Entered a partnership with the Canadian government
Several National Resilience board members and key stakeholders also have links to U.S. intelligence, including the CIA and the FDA.
The company has pledged to obtain "regulatory capabilities" and suggests that it plans to, according to Children's Health Defense, "mediate between clients and government regulators in order to fulfill its goal of having the products it manufactures taken to market more quickly" (emphasis ours).
Let's not overlook the astounding regulatory changes that have already gone on during this pandemic, changes which no doubt allowed for Moderna, Pfizer, and Johnson & Johnson to get their jabs into the arms of men, women, and children at an unprecedented speed.  Can we expect more venture capital-created companies like National Resilience to continue pushing the envelope for "regulatory capabilities" that will hasten the approval process of more and more gene-based medical treatments?  Is a blistering pace going to be the status quo for getting new gene tech to the market – for COVID and beyond?
As agencies around the world gear up for COVID booster bonanza this fall, here are four reminders of what you can do to take your family's health into your own hands
As a health-conscious person, you probably already have an arsenal of immune-supporting tools that you use to keep yourself and your loved ones as healthy as possible.  But with the mainstream campaigning for vaccinations and booster shots that is surely coming this fall, it's never been a better time to double down on your good habits (and keep your stress levels low).
With this in mind, here are four things to take inventory of as we head into the fall and winter:
Clean up your diet – eat even more fruits, veggies, and herbs and spices that are rich in things like antioxidants and vitamin C (and in the meantime, cut back on pro-inflammatory refined sugars and highly processed goods)
Lockdown lifestyle habits – including quality sleep, daily exercise, and stress management via things like meditation, journaling, or even psychotherapy
Mind your mindset – according to Cleveland Clinic, having a more positive mindset has been shown to help prevent illness and reduce inflammation in the body
Stock up on supplements – check with your trusted healthcare provider about the best ones for you (popular ones include vitamin C from Camu Camu, vitamin D, fish oil, and probiotics)
Sources for this article include:
ChildrensHealthDefense.org
BusinessWire.com
ClevelandClinic.org