Dr. Fauci FRAUD EXPOSED: 900 pages of documents suggest the U.S. funded disease-causing coronavirus research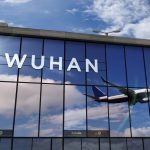 (NaturalHealth365)  Dr. Anthony Fauci, COVID shot proponent and head of the National Institute of Allergy and Infectious Disease (NIAID) of the National Institutes of Health (NIH), claims that the U.S. government did not fund gain of function coronavirus research at the Wuhan Institute of Virology (WIV) in Wuhan, China.
But recently released documents suggest Fauci lied – a revelation which critics say only adds to the credibility of a possible lab leak theory and frustrates many who are repeatedly shamed for choosing not to get the COVID injection.
BREAKING:  Evidence suggests Fauci lied to Congress, funded research in Wuhan lab with the intent to make bat coronaviruses more infectious to humans, meeting the definition of gain of function
According to the U.S. Department of Health and Human Services, gain-of-function (GOF) research "improves the ability of a pathogen to cause disease," among other characteristics.  Previously, Dr. Fauci has stated to Congress that the NIAID did not fund this kind of research on bat coronaviruses at the now-infamous laboratory in Wuhan, China.
But this past week, leaked documents released by the Intercept and obtained through the Freedom of Information Act reveal that EcoHealth Alliance, a U.S.-based research nonprofit, did receive NIH grant funding (to the tune of $599,000) to conduct research at the Wuhan lab between 2014 and 2019.
The explicit aim of their research?  To make these viruses more dangerous and infectious to humans, which clearly fits the definition of gain of function.
Speaking of these leaked documents, Dr. Richard Ebright, biosafety expert and professor of chemistry and chemical biology at Rutgers University, said on Twitter on September 6th that these data "make it clear" that Fauci, as well as NIH Director, Francis Collins – who has admitted that the NIH has a stake in the intellectual property behind the Moderna mRNA injection – have been untruthful.
According to federal law, it is a crime to "knowingly and willfully" make false statements to Congress.
U.S. government caught using taxpayer money to fund risky bat coronavirus research – yet the unjabbed continue to be blamed for pandemic
A January 2021 article published on The Conversation makes some impressive logical twists and turns to claim that government funds are not "taxpayer money."  The article says, among other things, that "money payable through taxes is the government's property."
This is pure spin and rhetoric.  Money payable through taxes is money earned by working Americans, many of whom have chosen not to get the COVID shot.  Even the U.S. Treasury Data Lab acknowledges that "most of the revenue the government collects comes from contributions from individual taxpayers, small businesses, and corporations," with the remaining coming from "excise, estate, and other taxes and fees."
This point is brought up only to remind readers of their power in this pandemic, as well as any future challenges we may face.  The people have power – through their votes, through where they choose to spend their money, and through their calls, emails, and letters to local and state representatives – to effect change in the government milieu.
Additionally, the people who are concerned about threats to medical freedom are not divided neatly by party lines, as mainstream media might have us believe.  Around the world, millions of people and medical experts have been speaking out against jab mandates and passports.  With ongoing revelations such as the internal documents regarding NIH-funded research in Wuhan, the opposition is likely to grow.
Sources for this article include:
Japantimes.co.jp
USAspending.gov
PHE.gov
Yahoo.com
Theintercept.com
Theconversation.com
Axios.com
Citizen.org