SHOCKING report from Canada: 106 young people hospitalized due to heart inflammation after receiving mRNA jab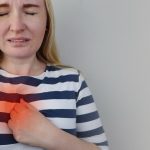 (NaturalHealth365) With more than 54 million doses of the COVID shot administered in the country, approximately 68.6% of the Canadian population is considered "fully vaccinated," although this could change depending on booster shot rollouts.
Now, less than a year into the controversial jab rollout and subsequent mandates, hundreds of people within the province of Ontario alone have developed a potentially dangerous and costly health condition after their Moderna or Pfizer injection.
Hundreds of Ontario residents diagnosed with heart inflammation following COVID injection, including more than 100 people under the age of 25
Public Health Ontario recently released a report titled, "Myocarditis and Pericarditis Following Vaccination with COVID-19 mRNA Vaccines in Ontario: December 13, 2020, to August 7, 2021."
The details are as follows:
There have been a total of 204 reported cases of myocarditis, pericarditis, pleuropericarditis, or myopericarditis (all conditions are related to inflammation in and around the heart)
Of the total reported cases, all but 2 required an emergency room visit; 146 required hospitalization; and 3 required admissions to the ICU – fortunately, there are no reported fatalities
106 of these cases involved people under the age of 25; 54 of these cases involved people aged 25 to 39
The majority of these cases occurred in males, mostly after the second dose of either mRNA jab
Currently, protests are erupting around Ontario after the provincial government announced it will be requiring COVID-19 vax passports for entrance into public places such as restaurants, gyms, and nightclubs, effective September 22.
Sadly, it's not just Ontario residents who are experiencing this concerning adverse effect.  Nova Scotia recently reported that as of July 23, 2021, 22 of its residents have suffered heart inflammation following immunization with either the Pfizer-BioNTech or Moderna shots.
In other pandemic news:  Lockdowns pushing millions of people into extreme poverty, says World Bank
No long-term safety data on the COVID shots (along with thousands of reported post-jab health effects, including deaths).  Possible speech and developmental impairments due to widespread, prolonged mask use in children.  Loneliness and social isolation.  Surging rates of childhood obesity.  These aren't the only problems associated with the global pandemic response: economic hardships triggered by government actions are leading to skyrocketing rates of poverty, as well.
According to World Bank, about a quarter of the world's population lives on less than $3.20 per day, and nearly half of the world's population lives on less than $5.50 per day, as of September 2020.
However, thanks to the COVID-19 pandemic, the number of people experiencing extreme poverty – living on less than $1.90 per day – is increasing.  In a January 2021 article, World Bank warns: "The estimated increase in global poverty in 2020 is truly unprecedented."
Current projections have estimated that the number of people pushed into extreme poverty – the so-called "COVID-19-induced new poor" – was between 119 and 124 million in 2020.
Along with conflict and climate change, World Bank cites "economic contraction" as a key driver of this sobering shift in global poverty.
"The deceleration in economic activity intensified by the pandemic," World Bank explains in an October 2020 press release, "is likely to hit the poorest people especially hard, and this could lead to even lower shared prosperity indicators in coming years."
The international financial institution also indicates an increasing number of people in urban communities are falling into extreme poverty, even though such levels of destitution have "traditionally affected people in rural areas."
Official projections like this remind us that it could be a long, long time before we fully understand the long-reaching effects of these pandemic lockdowns, business closures, social isolation, and other COVID-19 mitigation measures.
Then again, not everyone is coming out of this by the skin of their teeth.  According to Forbes, American billionaires have increased their wealth by roughly $1.2 trillion during the pandemic.
Sources for this article include:
Publichealthontario.ca
TorontoSun.com
Theglobeandmail.com
Canada.ca
NIH.gov
WorldBank.org
WorldBank.org
Forbes.com
TandFonline.com
JAMAnetwork.com
ScientificAmerican.com