Coronavirus CONTROVERSY: U.K. government will intentionally infect volunteers with SARS-CoV-2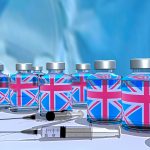 (NaturalHealth365) How much would you need to be paid to be purposefully exposed to the poorly understood coronavirus, then sequestered into quarantine while scientists study you – all in the name of creating a new vaccine against it?
Apparently, plenty of people in Great Britain wouldn't need to be paid at all. The U.K. government recently announced a controversial clinical trial that will involve the deliberate infection by SARS-CoV-2 among volunteer participants.
New U.K. trial drawing criticism: Volunteers will be vaccinated, purposefully infected with novel coronavirus
On the 20th of October, the U.K. government announced that it is funding the first-ever COVID-19 vaccine trial that will purposefully infect study participants with the virus that causes the pandemic disease.  Even though many of these trials have been a disaster.
Known as a "challenge trial," this controversial study design has been used to investigate other infectious diseases in the past, including influenza, malaria, typhoid, dengue fever, and cholera.
The intent of such a study is blatant enough: "Human challenge trials deliberately expose participants to infection, in order to study diseases and test vaccines or treatments," says 1Day Sooner, an advocacy group that is currently recruiting volunteers and raising funds for "safe and rapid vaccine development."
Rapid?  Sure.  Proponents of challenge trials claim they can be completed much more quickly than standard clinical trials.  But, are they safe?  It's a rather presumptuous claim that has drawn plenty of criticism.
One March 2020 article published in the Journal of Infectious Diseases – which ultimately is in support of challenge trials – acknowledges that such studies could lead to serious complications for participants, including "severe disease and possibly even death."
But they and other challenge trial supporters claim that recruiting healthy young adults who are low-risk for serious COVID-19 illness – along with providing "frequent monitoring" and "the best available care" as needed – can mitigate these risks and ultimately "could reduce the global burden of coronavirus-related mortality and morbidity."
Let's of course not forget how the mainstream media has wasted absolutely no time highlighting stories of young "low-risk" people who have become severely or fatally ill from their COVID-19 infection.  If there's any proof the media has been fear-mongering throughout this pandemic, this is it.
Tip of the iceberg?  How this first-ever COVID-19 challenge trial may pave the way for future vaccine research
It's not clear yet how the U.K. challenge trial will run. As noted by an October 20 article from Nature, the trial will be run by a commercial research organization called Open Orphan (along with subsidiary company hVIVO).
The study will likely involve between 30 to 50 volunteers between 18 and 30 years old and will take place in a high-level isolation unit of the Royal Free Hospital in north London.  Some argue that study volunteers should be paid while they are in quarantine.
From the Nature article:
"[I]t is likely that a small number of participants will receive a very low dose of a SARS-CoV-2 'challenge strain' derived from a currently circulating virus and grown under stringent conditions."
"If none or few of the participants become infected," the article continues, "researchers will seek permission from an independent safety monitoring board to expose participants to higher doses. This process will be repeated until researchers identify a dose that infects most of those exposed."
At this point, Open Orphan may request additional challenge trials in order to infect more people and rapidly assess potential COVID-19 vaccines.
No matter what happens, there's no question that we are facing an interesting and uncertain future in the world of vaccine research.
Sources for this article include:
1DaySooner.org
NIH.gov
Washingtonpost.com
Nature.com
ABCnews.com