"Greater than SARS:" Death toll of coronavirus surges in China and the world is watching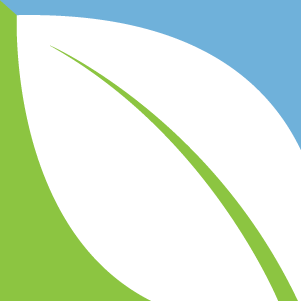 (NaturalHealth365) As promised, we're doing our best over the coming weeks and months to keep our readers up-to-date on the latest news about the coronavirus epidemic.  Conventionally speaking, they will tell you that this virus originated from a live animal / seafood market in Wuhan, the capital of the Hubei province of central China.  But, many experts – including Dr. Francis Boyle, an international law professor at the University of Illinois (with 3 degrees from Harvard University) strongly believe that this virus is a byproduct of biological warfare weapon research.
Whatever you believe, there's no doubt that the coronavirus has quickly spread across the globe, infecting individuals from at least 24 countries, including the United States.
In today's article, we're rounding up some of the latest news about the coronavirus, dubbed 2019-nCoV, and offering some practical tips to help you and your loved ones stay safe from harm.
WHO: Coronavirus now officially a "Public Health Emergency of International Concern"
Following suit of the World Health Organization (WHO), the U.S. Health and Human Services (HHS) Secretary Alex Azar has officially declared the coronavirus a public health emergency. The declaration is retroactive to January 27 of this year. The declaration affords state, tribal, and local departments the ability to re-allocate personnel and resources to fund measures like public health information campaigns. Azar's declaration also greenlights HHS representatives to collaborate with research and pharmacology industries in order to develop vaccines and therapeutic interventions to fight against the spreading 2019-nCoV illness.
Public health officials are now ordering any U.S. citizens returning from the center of the epidemic in China to enter quarantine for two weeks "as a precaution."  However, travel to and from areas of origin and outbreak is becoming increasingly prohibited, and an estimated 56 million people in China are essentially on lockdown.
Scientists are investigating genomic sequences of the virus sampled from more than 50 infected people in an attempt to figure out 2019-nCoV's origins, its mode of mutation, and how it may be stopped. According to a February 2 article from Business Insider, a team of Thai doctors have allegedly been using a cocktail of seasonal flu and HIV drugs to combat the novel coronavirus.
Rumors have it that public health organizations and other groups such as the Bill and Melinda Gates Foundation predicted that 65 million+ people would perish in the 2019-nCoV outbreak. 
As February 3, the WHO reports a total of 17,391 confirmed cases in 24 countries, with 2,838 new cases confirmed in just 24 hours (other resources are reporting as many as 19,700 cases). WHO also reports 362 deaths, all but one of them occurring China. The infection is reportedly more widespread than the 2002-2003 severe acute respiratory syndrome (SARS) outbreak which also originated in the major Asian country.
And according to a Feb. 3 news report from CBS, there are presently 11 confirmed cases of coronavirus in the United States: six in California, one in Washington state, one in Arizona, two in Illinois, and one in Massachusetts.
Travelers ALERT: Understanding the signs and symptoms of infection
It's not totally clear what the incubation period for the new coronavirus is, but experts estimate that it could be as long as 14 days. This means that a person could be exposed to the coronavirus, infected by it, and then show no symptoms for as long as two weeks – but, still expose other people to the virus in the meantime.
It's important to always be vigilant about signs and symptoms of flu and colds this time of year, but taking some extra notice right now is prudent. The fever, cough, chills, respiratory problems that can occur aren't unique to this new strain of coronavirus, but if you notice these in yourself or your loved one, consider visiting with an integrative physician – especially if you or anyone you know has been traveling recently.
In addition, practice "common sense" when it comes to protecting yourself from infection: practice excellent hand hygiene, stay well-hydrated, and strengthen your immune system by maintaining adequate levels of vitamin C and D.
Keep in mind, minimizing your stress levels, maintaining a physically active lifestyle and getting plenty of good quality sleep are all essential ways to keep your immune system strong.  Remember, the key to avoiding dis-ease is lowering your toxic burden and consuming lots of antioxidants.
Interested in learning more about the coronavirus?  Be sure to sign up for NaturalHealth365 newsletters and check back with our website to stay informed.
Editor's note: The NaturalHealth365 Store offers the finest quality nutritional supplements to improve your detoxification pathways and immune system. Click here to shop today!
Sources for this article include:
WHO.int
Boston.com
BusinessInsider.com
HHS.gov
Sciencemag.com