European Medicines Agency admits mRNA COVID shots harm women's fertility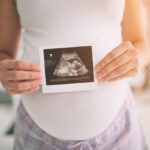 (NaturalHealth365)  There has been plenty of discussion about whether COVID-19 injections disrupt women's menstrual cycle.  The mainstream media's talking heads denounce such claims as nothing more than "conspiracy theories" meant to deceive those lacking critical thinking skills.  However, the truth is now being revealed by trustworthy medical experts.
As time progresses, it becomes abundantly clear that COVID-19 shots affect menstrual cycles and even cause miscarriages.  Recently, the European Medicines Agency (EMA) came out with a shocking admission that the COVID-19 vax likely harms women's fertility.
EMA admits COVID-19 shots cause menstrual cycle disruption and miscarriage
The EMA's admission noted above comes on the heels of the release of the Pfizer documents confirming that "shedding" is a real phenomenon.  The documents reveal that COVID shots can "shed" through the inhalation of air particles of vaxxed individuals or by physical touch.  These subtle forms of contact might seem harmless, yet they can disrupt the menstrual cycle.  Pfizer data shows such points of contact can also lead to miscarriages after conception.
Though the EMA's recent report sent shock waves throughout the medical community in the United States, it did not flabbergast truth-seekers.  Countless reports of irregular periods, unexpected bleeding, and even life-threatening clotting have been posted to social media platforms and alternative news websites after the rollout of COVID shots.
mRNA COVID shots linked to increased incidence of heavy menstrual bleeding
Rewind to late October, and the EMA issued guidance stating heavy menstrual bleeding is to be included within the product labeling, specifically highlighting Moderna and Pfizer mRNA-based COVID shots.  Heavy menstrual bleeding is defined as "bleeding characterized by an increased volume and/or duration which interferes with the person's physical, social, emotional, and material quality of life."
The EMA's somewhat surprising guidance was issued after an exhaustive review of comprehensive data, including cases detailed in clinical trials.  The review included data from medical literature and Eudravigilance case information.  Eudravigilance is a European database of reported adverse reactions to authorized vaxxes and other medications or ones studied in clinical trials throughout Europe.
Risks of mRNA COVID shots far outweigh the benefits
The EMA's guidance confirms heavy menstrual bleeding was commonly reported in the aftermath of mRNA COVID shots.  The group's admission corroborates previous suspicions of heavy menstrual bleeding occurring after the initial, second, and subsequent mRNA booster doses.  In plain terms, women are paying an extremely high price for questionable protection provided by mRNA COVID shots.
We would be remiss not to highlight a study dating back to 2016 that found changes to regular menstrual cycles are linked to fertility reduction and a lower likelihood of becoming pregnant.
Clearly, the risks of mRNA COVID shots far outweigh the benefits.  So the question we should all ask is, why did authorities lie to pregnant women and women of childbearing age and encourage them to get an experimental COVID-19 injection despite the manufacturer's data showing reasons for extreme concerns?
Sources for this article include: