"Bureaucratic shell game:" Dr Malone calls out FDA on Pfizer jab approval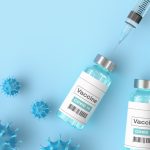 (NaturalHealth365) Who is Dr. Malone?  The American virologist and immunologist has become somewhat of a household name during the pandemic, in part because he contributed to the development of the mRNA gene technology currently being used in the COVID shots from Pfizer and Moderna.
Dr. Robert Malone has also not been afraid to offer his criticisms of public health officials and their handling of the pandemic.  Most recently, he's been offering his perspective about the recently FDA-approved COVID shot.
Dr. Malone: FDA playing a "bureaucratic shell game" by hastily approving COVID shot, points out an important misconception shared repeatedly by mainstream media
On a recent edition of War Room: Pandemic, Dr. Malone accused the U.S. Food and Drug Administration (FDA) of playing a "bureaucratic shell game" with their hasty approval of the COVID shot made by pharmaceutical company Pfizer.  Many are incredulous that this drug has been approved prior to the completion of ongoing clinical trials.
But there's also some specific nuance that Dr. Malone raises: that is, the COVID shot "approved" by the FDA is actually for BioNTech, not Pfizer.
Here's the thing:
BioNTech is a German biotechnology company.  It partnered with the U.S.-based pharmaceutical company Pfizer to bring the current COVID shot to market.
Now, the Pfizer COVID shot that has been available under Emergency Use Authorization (EUA) is technically the same thing as the newly FDA-approved COVID shot, which is called "Comirnaty."  The FDA says as much in an August 23 news release:  "Comirnaty has the same formulation as the EUA vaccine and is administered as a series of two doses, three weeks apart."
However, the FDA also states the following on page 1 of a new information sheet for Comirnaty recipients and caregivers:
"COMIRNATY (COVID-19 Vaccine, mRNA) is an FDA-approved COVID-19 vaccine made by Pfizer for BioNTech." (emphasis ours)
"The licensed vaccine has the same formulation as the EUA-authorized vaccine and the products can be used interchangeably to provide the vaccination series without presenting any safety or effectiveness concerns.  The products are legally distinct with certain differences that do not impact safety or effectiveness." (emphasis ours)
So, what does this mean?  As Dr. Malone points out during the War Room interview, the approval of the new COVID shot is for BioNTech – not Pfizer – and will only be applicable once Comirnaty is actually available on the market.
Therefore, Dr. Malone explains, "the blanket coverage that allows Pfizer to not be liable for any adverse event only applies to the Pfizer product, which is still under emergency use authorization."  Comirnaty from BioNTech, he says, is legally distinct and therefore will not have the same liability protection "in the same way the Pfizer emergency use authorization does."
Recently approved COVID shot is legally distinct from the one currently available from Pfizer – here's why this matters
Because the Comirnaty shot and the current COVID shot from Pfizer available under EUA are legally distinct from each other, Dr. Malone encourages anyone who has to or ultimately decides to get jabbed to wait until the Comirnaty shot becomes available.
Why?
Because if you suffer a jab-related injury, you will legally be able to sue BioNTech for damages – something you can't do now for the current COVID shot from Pfizer.  Of course, we can never emphasize enough how important it is to maintain a healthy immune system.  Simply put, strong immune system function is always better than relying on a jab to protect your health.
No word yet on whether the liability measures for the Comirnaty shot will change in the future.  But, stay tuned, as we continue to monitor this situation, very closely.
Sources for this article include: