11,000 deaths and counting: VAERS data released by CDC shows 10,991 deaths and 463,457 adverse events following COVID jab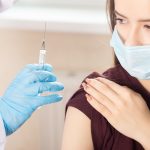 (NaturalHealth365) Pericarditis, myocarditis, Guillain-Barré syndrome (GBS), thrombosis with thrombocytopenia syndrome (TTS), death.  All of these adverse events and more are happening to people after they've taken the experimental COVID injection from either Moderna, Pfizer, or Johnson & Johnson.
These heartbreaking cases have been rolling into the Vaccine Adverse Event Reporting System (VAERS) since December of last year.  Such events must be investigated before causal relationships can be made; indeed, the U.S. Centers for Disease Control and Prevention (CDC) used VAERS data to help connect the dots on what they say is a "plausible causal relationship" between the J&J shot and TTS (blood clots with low platelets).
But just how many more reports can we expect to see?
Massive COVID injection experiment, 7 months later:  Nearly 11,000 Americans dead, thousands more suffering from post-jab adverse effects
VAERS is a vax safety surveillance program co-sponsored by the U.S. Food and Drug Administration (FDA) and the CDC.  Even though COVID-19 reactions are dominating the system these days, VAERS can be used to report adverse events following any U.S.-licensed jabs, including the dozens that make up America's childhood immunization schedule.
But the sheer number of reports surrounding the experimental COVID jabs is virtually unprecedented for the surveillance program, which was created in 1990.
To start: between December 14, 2020, and July 9, 2021, 10,991 deaths after COVID shots were reported to VAERS – that's roughly 70 post-jab deaths per day in the U.S. alone.  Nearly a quarter of these deaths were related to cardiac disorders, and at least half occurred in males.
As Children's Health Defense reports, VAERS also saw nearly half a million adverse events reported during this same time period, including 48,385 serious injuries.  Post-jab injuries have included:
445 cases of GBS (51 percent occurring after the Pfizer shot)
127,421 cases of anaphylaxis
5,049 cases of Bell's palsy
9,471 blood clotting disorders
In addition, nearly 3,000 pregnant women have experienced adverse events, including 1,072 miscarriages or premature births.
CDC admits it "may take several years" to collect enough data to fully understand the nature of adverse events following injections – are people really willing to gamble on their health for that long?
Nearly 11,000 deaths and 50,000 serious injuries in just 7 months of mass experimental injections.  And it's possible – even plausible – that thousands of more cases are going undocumented.  Here's why:
The CDC notes that only a minority of healthcare providers ever actually report to VAERS.  Anecdotally, many healthcare workers say patients aren't being asked about whether they recently got jabbed when they come to the hospital for emergency care.
This begs some important questions:
How can adverse events be properly investigated if these events aren't even being reported to VAERS?
Are healthcare providers routinely asking their patients with new or suddenly worsening health problems whether they recently got jabbed – and if they aren't, why aren't they?
What happens when people aren't given informed consent and are not fully educated about possible adverse events, and therefore unaware that their unusual symptoms could be related to their recent jab?
How can a surveillance system work effectively if it is not fully capturing the extent of the safety concerns?
On their website, the CDC notes that it "may take several years to accumulate enough data to assess a rare occurrence" following injections, including the unapproved COVID shots.  It is yet to be seen how long the American people will be willing to put their livelihoods at risk.
Keep in mind, the most important thing is to make an informed decision about your healthcare choices.
Sources for this article include:
Childrenshealthdefense.org
Thegatewaypundit.com
CDC.gov
OpenVAERS.com
Medalerts.org
CDC.gov