FDA was pressured to authorize COVID boosters without a trial, emails reveal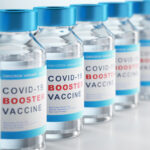 (NaturalHealth365)  Newly leaked emails add even more fuel to the fire that's currently destroying the mainstream narrative that COVID shots are safe, effective, and necessary to protect oneself against severe illness.  Anyone who's been paying attention, of course, will notice that the propaganda surrounding these shots has switched from "getting vaxxed to avoid getting COVID-19, protect others, and end the pandemic" to "getting vaxxed to reduce your risk of hospitalization or death even when you do get COVID post-jab."  That's right, officials can no longer even say to get vaxxed to prevent yourself from getting COVID-19 because everyone acknowledges by this point that these shots do not stop viral transmission!
This current batch of leaked emails, however, reveals that U.S. regulators were put under pressure by the Centers for Disease Control and Prevention (CDC) to greenlight the bivalent COVID boosters despite having no sufficient clinical trial data to support the drug's safety and efficacy.
FDA official warns in leaked email: "take a deep breath before reading this next paragraph" about CDC's aggressive push to authorize COVID booster shot without sufficient data
The group Judicial Watch, Inc. obtained these newly leaked emails in a Freedom of Information Act (FOIA) request.  We're talking about a large collection of emails between high-level officials from the U.S. Food and Drug Administration (FDA) and other governmental agencies as they discuss the validity of the evidence supporting the use and ultimate emergency authorization of the COVID "booster" shots.
In one email sent on August 5, 2021, top FDA official Dr. Phil Krause described to a colleague a summary of a phone call held that month between officials at the FDA and the CDC.  "Take a deep breath before reading this next paragraph," Dr. Krause writes.  "On that call, the CDC evidently stated that they will assemble all the data they are aware of on third dosing in this setting and send it to us in the hope that we will (very soon) authorize the third dose for immunocompromised as part of the [Emergency Use Authorization]."
In the same email, Dr. Krause mentions that "we also need to protect the review team."  And in another heavily redacted email sent to another colleague the day before, Dr. Krause writes that "it doesn't sound like they actually want to do a study" ("they" likely referring to the CDC).
As Children's Health Defense explains, the call described by Dr. Krause allegedly proves that the CDC "wanted authorization for Moderna and Pfizer boosters [even] as data began showing that the vaccines weren't working as well as initially promoted."  This sentiment was echoed by other experts, including Dr. Jay Bhattacharya, professor of medicine at Stanford University, who wrote on Twitter that these emails revealed that "the CDC wanted the booster approved without a trial."
Judicial Watch President Tom Fitton said that "these FDA records further document top officials' concerns about the controversial COVID-19 booster shots."
After being told for years to "follow the science," leaked emails suggest that CDC pressured FDA to authorize booster shots
Another email obtained in this FOIA request was one from a doctor in Idaho, urging the CDC to just go ahead and roll out the boosters for immunocompromised people, despite sufficient evidence.  Dr. Richard Nathan wrote in an August 3, 2021 email that "With millions of doses of vaccine set to expire, you should do what you think is best for your patients.  I can't believe you would get pushback from anyone.  Keep in mind, nearly everyone in this group is six to seven months out from the second dose of the vaccine, and many have significant daily exposure to the virus."
Just "do what you think is best,"  and NOT use appropriate caution and base your important decisions on actual research.  Does that sound a bit too casual to you when it comes to an experimental injection?  (About two weeks after this email was sent, the FDA did authorize booster shots for immunocompromised individuals.)
Dr. Krause wasn't the only top FDA official with concerns about the way the CDC was pressuring officials to authorize these shots.  Dr. Marion Gruber, who (along with Dr. Krause) later resigned from her position at the FDA over concerns about the booster rollout, wrote in an email to another FDA official that the agency needs "to be given time to consider their data and cannot be pushed by these companies and, for that matter the Administration, who try to impose timelines [sic] that make no sense."
Dr. Gruber, described as "a preeminent vaccine expert," was the director of the Office of Vaccines Research and Review at the FDA's Center for Biologics Evaluation and Research, and Dr. Krause was the deputy director of the same office.  Both have now resigned from the FDA.  In January of this year, Dr. Gruber accepted the role of Vice President, Public Health and Regulatory Science of the International AIDS Vaccine Initiative (IAVI).
Sources for this article include:
Childrenshealthdefense.org
CNN.com
IAVI.org
Judicialwatch.org