Reduce the risk of plaque buildup in the arteries with these 2 plant extracts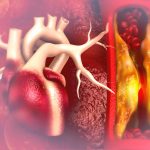 (NaturalHealth365) Atherosclerosis, the buildup of plaque in the arteries, is a major driver of heart disease.  In fact, heart disease claims over 647,000 lives a year in the United States, making it the Number One cause of death in the nation. Clearly, atherosclerosis is a major health threat.  And, while Western medicine attempts to "treat" the condition with stents and cholesterol-lowering drugs, these therapies often feature a wide range of unwanted side effects.
Fortunately, natural solutions exist!  Scientific research (including a clinical study published just this year) has demonstrated that two plant extracts – French maritime pine bark and Centella asiatica – can fight atherosclerosis naturally and safely.
Great NEWS: You can fight atherosclerosis naturally with appropriate supplementation, proper nutrition and healthy lifestyle choices
Atherosclerosis – in which cholesterol-laden plaque constricts the flow of oxygen-rich blood – affects the medium and large-sized arteries.  Atherosclerosis in the coronary artery can cause shortness of breath and angina (chest pain due to insufficient oxygen). If a complete blockage occurs, a deadly heart attack can result.
When atherosclerosis affects the carotid artery supplying blood to the brain and neck, blockages can cause a catastrophic stroke.
A growing number of integrative doctors – including world-renowned holistic cardiologist Joel Kahn, M.D. – believe that atherosclerosis is not only treatable but reversible. Dr. Kahn maintains that a routine of supplementation, nutrition and exercise can help reverse the artery-clogging effects of atherosclerosis and prevent life-threatening cardiovascular events.
Dr. Kahn has stated that he is "particularly impressed" by studies that highlight the effects of pine bark and Centella asiatica on atherosclerosis.
Study reveals: Pine bark and Centella asiatica significantly reduced atherosclerotic plaque while improving stabilization
In a 2016 Italian study of 50 patients with high oxidative stress and plaque in the carotid arteries, participants received either a placebo or a combination of pine bark extract and Centella asiatica daily for three months.
The researchers used ultrasound imaging to determine that the extract group had less oxidative stress and arterial plaque when compared to the control group. In addition, the stability of their plaque increased.
In other words, the atherosclerotic plaques became smaller, denser and less likely to rupture – thereby reducing the chance of a blood clot and subsequent stroke or heart attack.  A pretty major pay-off for simply taking two natural plant-based substances!
A year later, these encouraging results were reinforced by a larger study of longer duration.
In a four-year trial of 391 patients with atherosclerosis of the carotid or femoral arteries, one group was treated with a combination of pine bark extract and Centella asiatica and one was treated with pine bark extract alone. A third group received a placebo.
All participants received diet, exercise and lifestyle counseling as well.
While the pine bark extract group showed some reductions in markers of atherosclerosis, it was the "combination" group that enjoyed the strongest benefits.  The scientists found that this group had the greatest reductions in plaque size and length – and that their incidence of angina was slashed in half.
In addition, they experienced a lower rate of heart attacks.  Researchers knew they were on to something.
But, the most compelling research was yet to come.
Bombshell study: Pine bark extracts and Centella asiatica reduce risk of severe cardiovascular events in patients with atherosclerosis
In a three-year trial published in Minerva Cardioangiologica, men with progressive atherosclerosis were randomly divided into three groups.  This time, researchers added aspirin (which has been shown to lessen the inflammation associated with atherosclerosis) to the mix.
One group received standard counseling on diet, exercise and lifestyle, while a second group received counseling and 100 mg of aspirin a day. A third group received a pine bark/Centella/aspirin combination along with standard counseling.
After three years, 22 percent of the patients in the counseling-only group experienced cardiovascular events requiring hospitalization.  Those in the aspirin group fared better, with a rate of 12 percent.
The real standout, however, was the outcome for the "extracts plus aspirin" group: a miniscule 3.5 percent hospitalization rate.
The impressed team concluded that combined supplementation with pine bark and Centella asiatica appears to control both the progression of atherosclerosis and the occurrence of cardiological events.
Better together: Potent pair of extracts delivers a "one-two" punch against atherosclerosis
It's not surprising that these two plant-based therapies can help fight atherosclerosis naturally.  Both are rich in antioxidant constituents (such as procyanidins, asiaticosides, phenolic acids and triterpenoids), allowing them to combat the inflammation and oxidative stress that trigger arterial plaque formation.
Centella asiatica, known in Ayurveda as "gotu kola," is available as an extract. Experts advise a formulation standardized to contain 40 percent asiaticosides and 30 percent asiatic acid, with typical amounts of 150 to 450 mg a day.
French maritime pine bark extracts are often sold under the brand name Pcynogenol, and are normally advised at levels around 200 mg a day.  As an added "bonus:" Pycnogenol has been shown to increase intracellular levels of glutathione, the body's most important antioxidant.
Of course, don't use these plant extracts to treat atherosclerosis, or any other medical condition, without first consulting your skilled integrative doctor.
You can also fight atherosclerosis naturally by quitting smoking, getting moderate exercise, maintaining a healthy weight and consuming a plant-based diet high in antioxidant-rich fruits and vegetables and healthy monounsaturated fats.
Dr. Kahn declares that he has witnessed powerful results after recommending pine bark and gotu kola to thousands of patients – including arterial age that drops by "decades, after only a year or two of therapy."
Obviously, this plant-based treatment is too important to ignore.
Sources for this article include:
LifeExtension.com
MayoClinic.org
MSKCC.org
NIH.gov
MerckManuals.com