New research: 'Well child' doctor visits linked to flu-like symptoms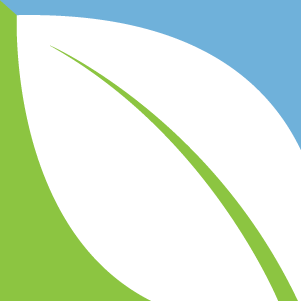 (NaturalHealth365) While most parents have been convinced to do their "due diligence" by taking children as young as infancy to regular, "well child" doctor visits, new research shows a very un-well, dismal picture of how those visits may be affecting your child's still-developing immune system.
The March edition of Infection Control and Epidemiology reports that annual well-child exams and vaccinations are associated with an increased risk of flu-like illnesses for children and their families within two weeks following their visit. To put it into perspective, this is upwards of 700,000 potentially avoidable illnesses each year. While policy makers are of course up in arms about financial concerns associated with these risks, the conventional medical model has little to propose to realistically reduce these incidences.
Looking for a simple solution?  In addition to a loving environment, the recipe to raising healthy children is simple – clean water, seasonal organic foods, high quality, key everyday supplements and avoidance of processed foods and chemicals in the household.
Feeding kids super foods is easier than you may think
There are many ways to incorporate super foods into your child's diet. From their first interaction with solid foods, your child's immune microbiology (probiotics) is significantly shaped. In fact, your child's immune system is at most risk when they aren't receiving adequate vitamins and nutrients from a variety of foods.
Offering your child a variety of seasonal, organic super foods from this early stage has been shown to establish healthy eating habits – including psycho-emotional benefits.
Being the parent of a happy, super food eating 3 year old child, I tell my patients that perseverance is key. Focusing on avoiding processed and packaged foods is essential during early years when tastes literally dictate how the immune system forms in the gut.
If at first your child refuses super food smoothies, try a pudding. If they refuse the pudding, bake the pudding into a bread or muffin… try super food ice follies… set the course for a healthy-eating child from when they take their first bites – this will help them avoid the temptation of reaching for junk food.
My favorite whole foods for kids
Mangos, avocados, dark berries, carrots, sweet potato, radish
Leafy greens – try adding sweeter greens like watercress and red chard to offer more palatability
Sprouted nuts grains and seeds such as chia, hemp and pumpkin
Homemade nut milks
Ghee and coconut oil – use in cooking and as spreads
Pollutant-free fish – coat fish with nuts or marinate in coconut milk
Coconut kefir
Bone broths
Here are some super foods to enhance immune function:
Blue-green algae like, spirulina
Camu camu berry
Cacao
Organic green powders
What makes water 'clean' to drink?
Since water is the basis of most beverages your child will drink – be sure it's clean. I encourage you to find 'real water' to drink. But, above all, do NOT drink water with fluoride in it – which will only threatens immune function and brain development.
These are the 'must have' immune protective supplements for your kids:
1. Vitamin D3: Essential for front line and long term immune protection, vitamin D3 confers armor-like immune resistance. In private practice I see many children with food allergies, an immunological concern – vitamin D3 has been linked in research to help prevent celiac disease and gluten intolerance from developing (note: low D levels linked to celiac disease development, yet this does not imply that those diagnosed with celiac or gluten intolerance should introduce gluten to their diet when using vitamin D).
2. Vitamin C: Did you hear about the vitamin C "overdose" that saved a man from a deadly virus? Immune modulating and an acute-immune protector, vitamin C mobilizes healthy cellular activity throughout all levels of the immune system.
Because we can't avoid all of the environmental pollution we're exposed to, vitamin C is the choice to prevent oxidative damage and to promote anti-microbial protection when necessary.
3. Probiotics: 80 percent of your immune system is living in your gut – your child's microbiology is still developing, protect and enhance it every day with multi-strain probiotic supplements.
Please note: Ask your child's integrative health care specialist for personalized dosage information.
Healthy children are happy children
So, what's the key to making all of this work and to keep your child's immune system in check? Involve your child in the process. Consider reassessing your time priorities to include your child as an active participant in their everyday wellbeing.
Exposing your child early to healthy foods at the market, a dig in the garden and to preparing foods with you in the kitchen has been shown to confer long-term immunological benefits simply because they are not being exposed to other non-health-promoting activities. What would you rather being doing- spending lost hours in your child's doctor's office or enjoying quality time that creates memories and health!
About the author: Christine M. Dionese L.Ac, MSTOM is an integrative health expert, medical journalist and food writer. She's dedicated her career to helping others understand the science of happiness and its powerful effects on everyday human health. Christine practices, writes and speaks on environmental functional medicine, personalized medicine and epigenetics, food science and sustainable living.
References:
https://www.sciencedaily.com/releases/2014/02/140212144611.htm
https://www.ncbi.nlm.nih.gov/pmc/articles/PMC3539293
https://www.ncbi.nlm.nih.gov/pubmed/22568660