General Mills won't remove GMOs for United States, but does for Europe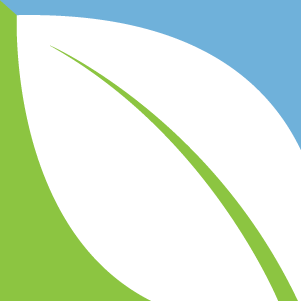 (NaturalHealth365) General Mills is a food manufacturing company that is known for its famous cereals Chex and Cheerios. They also process other well-known products such as Fiber One, Nature Valley, Betty Crocker, Bisquick, Pillsbury, Progresso, Green Giant, Yoplait, Häagen-Dazs, and many more brands you may be familiar with.
The company's purpose is stated as "We serve the world by making food people love." Additionally, they characterize their pursuits as putting people first while earning their trust and treating them with care.
The disturbing trends at General Mills
The United States started growing with General Mills and their flour products since the mid-1800s. However, flour products have changed over the last several decades when the company began using genetically modified flours. Due to its harmful effects on human health, the uproar against genetically modified organisms (GMOs) has triggered some manufacturers to change their perspective and outcomes.
As one of the 10 largest food manufacturers in the world, General Mills does provide non-GMO food products to the European Union where it is banned. So, why can't they provide the same to consumers in the United States?
Why do consumers fuss over GMOs?
GMOs are plants or animals that have been altered using genetic engineering techniques. It involves the mutation, insertion, or deletion of genes. Crops are also altered with the treatment of pesticides.
While genetic modification can happen when exogenous DNA penetrates the cell membrane for any reason, this change can also be done artificially. In fact, artificially modifying genes and animal food products have been exploited severely in countries like the United States, Canada, and China while dozens of countries around the world have actually banned GMOs. This includes Thailand, India, Russia, New Zealand, the greater parts of Australia and the European Union, and more.
There are many good reasons why GMOs should be avoided. According to the American Academy of Environmental Medicine, GMOs cause dangerous health problems which have been confirmed in several laboratory studies. These studies have proven a link to asthma, allergies, inflammation, altered liver function, accelerated aging, immune function decline, and infertility. Changes in the kidney, pancreas, and spleen have also been documented.
So, why do food manufacturers in the united states insist on using GMOs?
In the United States and several developing countries, GMOs have resulted in huge benefits to large food manufacturers. They are able to produce higher crop yields while reducing farm costs. Additionally, they increase company profit.
General mills take pride in a few non-GMO products but refuses to change thousands of others products.
In a news release earlier this summer, General Mills addressed concerns of consumers around the world. Due to the demand for healthier foods, the company assured consumers they will provide "products made with simple ingredients, foods free from gluten, natural and organic foods, foods that deliver more fiber, more protein and more whole grain, and foods free from artificial ingredients." Included in the list were seven foods which still need investigation.
The company has also taken great pride in removing GMOs from its leading cereal brand Cheerios in 2014. Oats are non-GMO sourced, and they have stopped using the GMO beet sugar. But, when asked if other varieties of Cheerios contain GMOs, they admit these products are still genetically modified and that they have absolutely no intention of making changes. They state the following: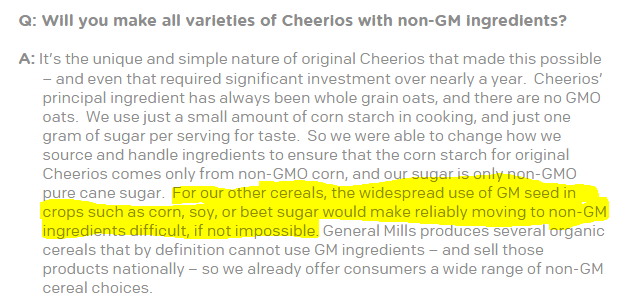 And, when asked why the Cheerios can't be made the same way as in Europe, they responded like this:
Excuses, excuses, excuses from General Mills!
Are these excuses on General Mills' behalf?  It's obvious that they make some organic products without the use of GMOs for the United States. They also have the ability to make them for other countries that ban GMOs.
For a company who prides itself on "social responsibility" and making a healthier community, wouldn't they try a little harder to find a way to make sure crops aren't being genetically engineered for the safety of consumers? After all, they are the ones who work firsthand with farmers and know what the effects of GMOs do to people. Are they honestly caring about their consumers?
About the author: Abby Campbell is a medical, health, and nutrition research writer. She's dedicated to helping people live a healthy lifestyle in all aspects – physically, mentally, emotionally, and spiritually. Abby practices, writes, and coaches on natural preventive care, nutritional medicine, and complementary and alternative therapy.
References:
https://www.aaemonline.org/gmo.php
https://isaaa.org/resources/publications/pocketk/1/default.asp
https://www.generalmills.com/en/News/NewsReleases/Library/2015/July/newproductssummer/40de2565-da37-46ab-b22f-008160ad703a
https://www.cheerios.com/en/Articles/cheerios-and-gmos