Hidden hazards: Toxic truth about your favorite clothing brands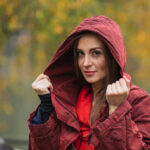 (NaturalHealth365)  Most of us are aware that potentially harmful chemicals are found all over the environment, including in our air, soil, water, food, and cosmetic and household products.  Recently, a team of researchers from the University of Southern Denmark even discovered evidence of the toxic compound PCB (banned in the U.S. back in 1979) at the bottom of a deep-sea trench – 8,000 meters below the surface.  
Harmful manmade chemicals truly seem to be found in just about every corner of this earth!  But one potential route of toxic exposure many of us don't think about is in our clothing.
What's in your closet?  "Forever chemicals" associated with worrisome health problems found in popular brands of clothing
From academic to athletic uniforms, raincoats to underwear, high fashion to "athleisure," our country's clothing options could expose us and our children to harmful chemicals like perfluoroalkyl and polyfluoroalkyl (PFAS).  Better known as "forever chemicals" since they don't degrade well and can accumulate easily in humans and the environment, PFAS have been linked to a laundry list of concerning health issues, including cancer, thyroid dysfunction, obesity, high blood pressure, and dyslipidemia.
We shouldn't be surprised to find PFAS in things like raincoats, as these "forever chemicals" were originally intended for use in water-repellent clothing (as well as nonstick cookware, flame retardants, and more).  But it turns out everyday items like yoga pants and bras are also contaminated with these compounds.
And now, people are noticing. As reported by Children's Health Defense, there has been a number of recent class-action lawsuits against popular clothing brands for falsely advertising their products as sustainable and safe, despite containing PFAS.  For example, Thinx recently paid $5 million to settle a lawsuit over the presence of harmful chemicals in their popular period underwear (the company still denies the allegations, however).
Other brands known to make clothing that contain PFAS include Lululemon, L.L. Bean, Eddie Bauer, REI, Columbia Sportswear, and Athleta.
Heeding the tide, many of these companies have reportedly pledged to phase out their use of these chemicals in the coming years.
Is it time for a wardrobe update?  Here are some great clothing options to wear if you want to reduce your exposure to potentially harmful toxins
Even if it's not in your budget to completely overhaul your wardrobe right now, you might want to upgrade at least some of your most frequently worn clothes if you're trying to reduce your exposure to harmful toxins.  A good place to start would be your underwear, since these items are worn in close proximity to some of your body's most sensitive areas.  But shirts, pants, and outerwear are also great options, too.
With this in mind, these are some of the best natural materials to look for when making future clothing purchases:
Cotton
Silk
Flax
Wool
Hemp
Tencel (made from wood pulp)
When looking at your options, read the labels and item descriptions carefully.  Ideally, you'll find products made with 100 percent natural materials that are organic and sustainably made.
And don't forget about protecting your clothing – and yourself- by choosing a high-quality (non-toxic) laundry detergent that will give you the cleanliness you want without exposing you to even more harmful chemicals.
Sources for this article include:
Childrenshealthdefense.org
Sciencedaily.com
NPR.org
EPA.gov
NIH.gov
WFTV.com