CDC updates immunization schedule and adds new HPV vaccine with double the aluminum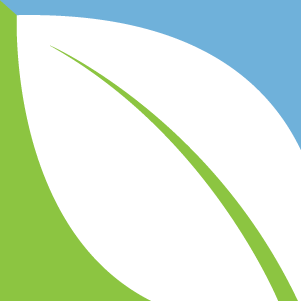 (NaturalHealth365) The Human Papillomavirus, or HPV, is the most common STD contracted in the United States. In addition, the U.S. Centers for Disease Control and Prevention (CDC) says that just about every sexually active person (male or female) has the virus at some point. But, what most people are NOT told is, HPV resolves on its own without causing complications or the need to 'modify' the immunization schedule with more toxic vaccines.
On rare occasions, HPV can lead to cervical cancer and cancers of adjacent organs.  This was the motive for creating the Human Papillomavirus vaccine. The two main HPV vaccines in use are Gardasil and Cervarix – with many integrative healthcare providers warning us about the potential health risks associated with these vaccines.
New HPV vaccine promoted within the immunization schedule offers many unwanted side effects
The CDC recently released a new immunization schedule for the HPV vaccine for both adults and adolescents. New recommendations say the vaccine can be administered as young as 9 years old but with an average of 11 or 12 for the first dose.
However, the American College of Pediatricians (ACP) expressed serious concerns about Gardasil in January of 2016. The HPV vaccine has been linked with POF (premature ovarian failure, also known as premature menopause), as well as amenorrhea (absence of menstruation).
HPV vaccine side effects can be deadly
Most doctors are not aware of these potential complications, so incidents of this vaccine side effect could be even higher than reported. Gardasil also contains polysorbate 80, a compound linked with ovarian toxicity in experiments done with rats. Polysorbate 80 has also been connected with severe anaphylactic reactions, encephalitis and multiple sclerosis.
Other disturbing effects of the HPV vaccine are autoimmune conditions, permanent disability and early death in young women. And, let's not forget, HPV vaccines contain aluminum – a known neurotoxin.
This fact is not debatable: More than 1,600 peer-reviewed published papers and scientific documents have confirmed the hazards of aluminum toxicity.
Double the dose of toxic aluminum offsets any potential health benefits
Despite these HPV vaccine side effects, a new "super" version of the HPV vaccine called 9vHPV vaccine is now being pushed. The vaccine makers claim the new version targets nine strains of HPV and 80 percent of vulvar, cervical and anal cancers, up from 65 percent by the previous version. It's being sold under the name Gardasil 9 and is being marketed as an "improvement" over the previous version.
Despite these claims, the new version actually has double the toxic aluminum of the previous one. How the potential risks of aluminum exposure are worth any supposed benefits is hard to believe by any reasonable (thinking) person.
The World Health Organization has found that the death rate from cervical cancer is actually 2.5 times LOWER than the very serious complications and side effects documented from the HPV vaccine. In some parts of the world, HPV vaccine risks are as much as FOUR TIMES higher than the cervical cancer death rate.
HPV vaccine marketing campaign ramps up despite risks
Vigilant parents of teenage girls have been giving the vaccine a less-than-enthusiastic reception, so the drug makers have started marketing HPV vaccines to boys and young adults of both genders. While the previous version of the HPV vaccine was problematic, the new version could be even more devastating to health.
Pediatricians and other medical professionals need to start speaking up and standing up for their patients, especially the youngest among us. When you consider all the facts, aluminum exposure risks and HPV vaccine side effects far overshadow any possible benefit of these vaccines.
Ask questions and always make an informed decision about your health.
References:
https://www.aafp.org/news/health-of-the-public/20170206immunskeds.html
https://www.cdc.gov/std/hpv/stdfact-hpv.htm
CDC updates immunization schedule and adds new HPV vaccine with double the aluminum