Is COVID jab-induced AIDS behind the ALARMING increase in cancer rates?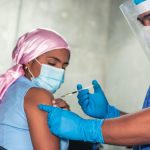 (NaturalHealth365)  Between a suspicious surge in "monkeypox" cases popping up around the world, an unusual outbreak of liver inflammation among children, and the alarming number of heart attacks, heart inflammation, strokes, and other cardiovascular-related issues, we certainly seem to be witnessing an unprecedented number of health problems.  Could the golden-child drugs of the pandemic – the mRNA jabs from Pfizer and Moderna – play a role in any of this?
Insofar as these shots may impair a vaxxed person's immune system, the answer could be yes.  More time and data are needed, of course, but the Daily Expose recently rounded up some official evidence that suggests these drugs could be inducing a form of acquired immunodeficiency syndrome (AIDS) and predisposing people to a wide range of immune-related ailments.
Are COVID shot-related immune problems causing an uptick in infections and cancer?
Traditionally, Acquired Immunodeficiency Syndrome (AIDS) is caused by infection with the human immunodeficiency virus (HIV).
However, as the Daily Expose writes, immunodeficiency disorders of varying kinds can also be caused by other factors, including malnutrition, radiation, chemotherapy, and other drugs.
Could this be why official data from the U.S., U.K., and Canada have indicated that vaxxed individuals may be more likely to get infected with SARS-CoV-2, at least for a certain period?  (Example: official data showed that triple vaccinated people from nearly all age groups had the highest case rates per 100,000 of COVID-19 between week 51 of 2021 and week 12 of 2022 in England.)
Could it be that in some individuals, these shots are interfering with their immune systems so much that they are more susceptible to illness?
Perhaps this jab-induced "AIDS" phenomenon could also help explain why VAERS data from the CDC showed that:
The average number of cancers associated with AIDS (e.g., aggressive B-cell non-Hodgkin lymphoma, Kaposi sarcoma, cervical cancer) "being reported as adverse reactions to any vaccine between the years 2000 and 2020 equates to 21.3," according to an analysis from The Daily Expose.
"The total number of common cancers associated with AIDS reported as adverse reactions in 2021 was 430.  This represents a 1919% increase," the Expose adds.
The Daily Expose also found that the total number of immune-related disorders reported to VAERS as adverse reactions increased in 2021 by an astronomical 1145 percent compared to the prior two decades.
And we must remember, of course, that adverse reactions to vaccines and other drugs are likely grossly underreported to VAERS.
This seriously could be only the tip of the iceberg when it comes to unexpected adverse effects of the COVID shot.
Cautious hypothesis or predictive programming?
In June of last year, Fortune published an article on their website with this headline: "Health experts fear rise in HIV infections as COVID halted progress on treatment, prevention."
You're invited to read the article and reflect for yourself on the information presented.  Do you think it's likely a fair assessment of what's going on?  Or are articles like this more accurately described as preemptive gaslighting?
It's hard to feel trust in the news you hear.  We encourage readers not to drown out their own intuition.  Instead, seek out the information you need, and keep an open yet critical mind as we all continue to navigate these unprecedented times.
Sources for this article include: