Virginia Health Commissioner declares forced COVID vaccines for all Virginians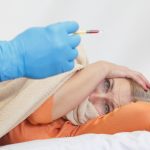 (NaturalHealth365) In our latest installment of public health officials abusing their power in the name of COVID-19, breaking news out of the state of Virginia has many people fuming over the potential reality of a mandated vaccine for SARS-CoV-2.
A local Virginian news station recently reported that the southern state's health commissioner is making some very bold statements regarding his future plans of forcing vaccines on his constituents.
Virginia health commissioner has threatened to FORCE people to get COVID-19 vaccine; strongly opposes a bill that would allow people to opt-out in name of religious freedom
On August 21, 2020, Virginia's public health commissioner, Dr. Norman Oliver, warned that all people in the state will be required to get a coronavirus vaccine once one becomes available to the public. No one knows for sure when a vaccine will be allegedly "ready," but most project a timeline of within a year.
Current state law in Virginia allows the Commissioner of Health to impose a mandated vaccine on the public in the context of a "public health crisis." According to ABC 8 News in Virginia, the commissioner says he intends to exercise his legal right and enforce a vaccine because he believes it will save "hundreds and hundreds" of lives.
The current state law also says that only people with a medical exemption could refuse the mandate. (No word yet on what sort of punishment people would face if they refused.)  At the moment, the Virginia General Assembly is considering passing a bill that would allow people to refuse on the grounds of religious opposition (you know…religious freedom…one of the essential tenets of American society).
However, Dr. Oliver has reportedly said he strongly opposes the bill and believes most people will agree to the mandate without any push back.  Really?  This debate between Alan Dershowitz and Robert F. Kennedy, Jr. paints a very different story – especially as it relates to the government and its right to forcibly vaccinate the population.
Fortunately, Dr. Oliver's push for a mandated COVID-19 vaccine may still be just a Draconian dream. After the story was originally aired, a spokesperson from Virginia's Department of Health responded with this statement:
"When Dr. Oliver spoke of his support of a mandatory COVID-19 vaccine for adults, he was sharing his personal opinion as a physician.  Currently, the Northam administration has taken no official policy position on whether or not a COVID-19 vaccine for adults should be mandatory. [Virginia Department of Health] regrets this error."
Opponents and critics say this is not about pro-vaccine or anti-vaccine, nor is it an issue that concerns the party line. Instead, the idea of mandated vaccines clearly brings up the issue of autonomy and medical choice. Opponents fear that staying quite about this topic may lead to even more infringements on the American public.
This is WHY many Americans don't plan on getting the COVID-19 vaccine: Manufacturers rush through safety trials in an attempt to capitalize on pandemic fears
Government encroachment on medical freedom and individual liberty is becoming normalized. This is frightening enough.
But to add insult to injury, many critics warn that any future COVID-19 vaccine officials end up forcing onto the public will almost assuredly have been created at at a fast-tracked pace. According to respected news sources including Science and Nature magazines, the current prospective vaccines are literally being raced through safety trials right now – trials that aren't even able to prove yet if the drugs actually "work."
Adverse events are being reported, as well.
Of course, people like Dr. Oliver may be more tone deaf than they realize. While Virginia's health commissioner seems confident that most people would happily comply with a mandated vaccine, survey data suggests otherwise.
A recent poll from Marist College suggests that over a third of Americans (35%) would NOT get a vaccine against SARS-CoV-2 if one becomes available; and another 5% of Americans are unsure.
Time will tell about how the winds change on this disturbing topic.
Sources for this article include:
WRIC.com
Marist.edu
Sciencenews.org
Sciencemag.com
Nature.com