Moderna COVID jab halted for younger people in three European countries due to heart inflammation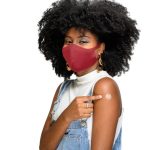 (NaturalHealth365)  In September, Denmark made headlines for dropping all of its domestic pandemic restrictions, including the COVID shot digital passport, which is no longer required to enter nightclubs, restaurants, and other public spaces.  According to NPR, the Danish government no longer considers COVID-19 "a socially critical disease."
Officials credit the high vaccination rate in Denmark – where reportedly 80% of people older than 12 have received 2 doses of a Pfizer or Moderna shot – as the reason for this significant shift.  But recently, Denmark and another country from Europe suddenly paused the rollout of one of these Big Pharma jabs to younger populations due to the damaging health effects observed.
BREAKING: Two additional European countries say NO to Moderna COVID shot for younger age groups because jab causing heart inflammation
On October 6, Reuters announced that regulators from both Denmark and Sweden have decided to stop giving the Moderna COVID shot to younger people due to the increased risk of heart inflammation post-jab among young recipients.  On October 8, we learned that Finland also suspended the use of Moderna's COVID-19 injection for young men and boys.
According to the National Institute of Health, heart inflammation, including myocarditis and pericarditis, can lead to many severe consequences, including heart failure, shock, stroke, and lung problems in severe or untreated cases, among other complications.
Swedish public health officials stated that they are pausing Moderna's mRNA vaccine administration to anyone born in 1991 or later due to the increasingly observed link between the shot and heart inflammation in younger males.
The Swedish health agency stated that "the connection is especially clear regarding Moderna's vaccine … especially after the second dose."
Officials in Denmark echoed these statements when they said that in "preliminary data … there is a suspicion of an increased risk of heart inflammation when vaccinated with Moderna."
Are these officials doing their due diligence – or is this some veiled attempt to position Pfizer as the jab leader?
When U.S. officials temporarily paused the use of the Johnson & Johnson jab to investigate the risk of dangerous blood clots following their COVID-19, mainstream media used it as an example to praise the government for their due diligence to protect the public.
But some skeptics had a different perspective: that Johnson & Johnson was being sacrificed in public discourse to paint the mRNA shots from Pfizer and Moderna in a better light, even though VAERS data and research studies – including a July 2021 study from Spain – have indicated an increased risk of blood clots following the mRNA shots, too.
The same skepticism is arising now in Europe.  After Denmark and Sweden said they are pausing Moderna shots for young people, they are instead recommending the Comirnaty® injection from Pfizer/BioNTech.  Officials in Norway have also advised men under 30 to get Comirnaty® instead of other COVID shot options.
What do you think:  Is there enough data to suggest the Pfizer shot is the "safest" option of the available COVID shots, especially for younger people?  For young, healthy people who are unlikely to get seriously ill from COVID-19, do the potential "benefits" of getting a COVID shot really outweigh the potential risks?
And, finally, don't you think it's odd that the one drug that continues to come out ahead – in the media – is produced by the company that paid the highest criminal fine in U.S. history for healthcare fraud?  Bottom line: whatever you decide, just make sure it's an informed choice.
Sources for the article include:
NPR.org
Reuters.com
NIH.gov
Papers.ssrn.com
CDC.gov
Justice.gov