Monkeypox: Are we dealing with a deliberate virus release?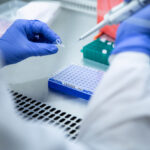 (NaturalHealth365)  When critical thinkers quickly suggested that SARS-CoV-2, the virus that causes COVID-19, could have escaped from a laboratory in Wuhan, China – the disease was first identified in Wuhan, after all, the exact same location of a Biosafety Level 4 lab associated with the Wuhan Institute of Virology – public health officials were all too quick to label that suggestion as a "conspiracy theory."  Yet it wasn't long before even mainstream outlets gave credence to the "lab leak theory" as a plausible explanation for COVID's origin story.
Now, it remains unproven whether the SARS-CoV-2 virus was intentionally released from the Wuhan lab (if the virus did, in fact, come from there) or if it was accidentally released in an unthinkable breach of biosafety conduct.  But a new study out of Portugal suggests that the current and highly suspicious global outbreak of monkeypox could have had dark origins, too.
Is the current global monkeypox outbreak part of a vile ploy straight out of the world elites' playbook?
It seems too unbelievable to be "coincidence," doesn't it?
In March of last year, the nonprofit, nonpartisan global security organization Nuclear Threat Initiative (NTI) teamed up with a group called the Munich Security Conference to conduct an "exercise" to prevent and reduce "high-consequence biological threats."
According to their November 2021 official report of the exercise, NTI and the Munich Security Conference set out to examine "gaps in national and international biosecurity and pandemic preparedness architectures – exploring opportunities to improve prevention and response capabilities for high-consequence biological events."
In Figure 1 of this report, you'll notice the group's anticipated "scenario developments" for the fictitious countries of Arnica and Brinia that were impacted by the "theoretical" outbreak.  Chief among them:
A monkeypox outbreak began on May 15, 2022
The outbreak began when a group of terrorists released the "highly contagious and deadly" pathogen (an intentional release)
By December 2023, there will have been an estimated 3.2 billion cases and 271 million deaths
Now, let's look at real life:
The world IS experiencing a monkeypox outbreak, allegedly, with the first reports to the World Health Organization (WHO) coming in on May 13, 2022
Reports of monkeypox are coming from several countries, including the USA, Canada, the UK, Australia, Sweden, the Netherlands, Belgium, France, Spain, Italy, and Germany – this is HIGHLY unprecedented as far as this virus is concerned
Real-life monkeypox is rarely fatal and has been labeled a much milder version of smallpox – at least, that's how it's been throughout history so far …
So, awful coincidence – or the sign of something more sinister?
Portuguese study suggests current monkeypox virus causing global outbreak has been heavily tinkered with in a laboratory
A group of researchers from Portugal's National Institute of Health (NIH) recently published a study in which they analyzed clinical specimens of 9 people with monkeypox between May 15 and May 17, 2022.  Their analysis led them to several important conclusions.  Here are some:
The "multi-country outbreak most likely has a single origin, with all sequenced viruses released so far."
The "outbreak virus belongs to the West African clade and is most closely related to viruses (based on available genome data) associated with the exportation of monkeypox virus from Nigeria to several countries in 2018 and 2019, namely the United Kingdom, Israel, and Singapore."  This point right away raises the plausibility of there having been a lab leak.
Strangely, the "outbreak virus" exhibits a mean of 50 unique genetic variations (also known as single nucleotide polymorphisms or SNPs) that distinguish it from the 2018/19 viruses, "which," as the authors warn, "is far more than one would expect."  A plausible explanation for this unusually high degree of genetic variation is that the current "outbreak virus" was genetically tinkered with in a laboratory.
Dr. Robert Malone, mRNA technology inventor and a staunch advocate against mandatory COVID shots, especially for kids, has been quoted as saying that the current monkeypox virus looks "more like a laboratory manipulated strain than a naturally evolved strain."
"Furthermore," he adds, "this double-stranded DNA virus, infections which have historically been self-limiting, appears to be evolving (during the last few days!) to a form that is more readily transmitted from human to human."
Will the truth prevail as more research is done on the current outbreak?  Will public health officials learn from past mistakes during the COVID-19 pandemic and be more willing to look to lab leak origins – intentional or otherwise – as a possible source?
Or is this all just part of one big plan?  Stay tuned, as we at NaturalHealth365 continue to closely monitor these developments.
Sources for this article include: