Monsanto accused of knowing the dangers of glyphosate for 30 years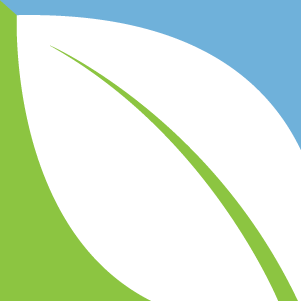 (NaturalHealth365) Monsanto's Roundup® herbicide is used as a weed killer by homeowners and farmers around the globe. With huge profits, this multinational agrichemical and agricultural biotechnology corporation is expected to raked in about $4.8 billion in revenue.
But, numerous lawsuits (more now than ever) are being filed against this monstrous company for the weed killer. While Monsanto may have been able to get away with what seems like murder when it comes to genetically modified organisms (GMO), will they actually be able to dodge this new business threat? Many health experts view their troubles are insurmountable – this time.
Monsanto's herbicide is viewed as carcinogenic by the World Health Organization
In March 2015, Monsanto's Roundup® herbicide, glyphosate, was declared to be a probable carcinogen by the International Agency for Research on Cancer (IARC) – which is the research arm of the World Health Organization (WHO). This declaration comes after several years of affirming the most widely used herbicide as being less toxic than other pesticides.
With compelling evidence in both animal and human studies, glyphosate has proven to be an endocrine disruptor and cancer contributor. Research has shown it to be linked to breast and lung cancer, as well as non-Hodgkin lymphoma and leukemia in humans. Other studies such as one published in the Pesticide Biochemistry and Physiology journal have gathered data suggesting glyphosate impairs gastrointestinal health even when exposed to supposedly non-toxic doses of glyphosate.
Since the WHO classified Roundup® as a carcinogen, Monsanto has argued that it (and glyphosate) is "among the safest pesticides on the planet" according to the international news agency, Reuters. However, studies for the last several decades have shown the dangers of the chemical and the agrichemical giant now appears to be in hot water – as they have a growing number of lawsuits alleging they knew that Roundup's glyphosate could harm human health
How long has Monsanto known about the health dangers of glyphosate? (the answer is shocking)
A mass tort is being led by personal injury law firms across the United States against Monsanto. Plaintiffs – farm workers and others exposed to the chemical – are lining up against the enormous multinational agrichemical conglomerate. They are claiming that the company's Roundup® herbicide has caused them personal devastation with diagnoses of cancer.
Several lawsuits have been filed recently against Monsanto. The latest filings have taken place in New York and California in September 2015, and one was recently filed in October by the Delaware Superior Court by three law firms representing three separate plaintiffs. All filings are similar in accusing Monsanto of knowing that the ingredient, glyphosate, in the Roundup® herbicide is dangerous to human health.
The lawsuits state that Monsanto…
"led a prolonged campaign of misinformation to convince government agencies, farmers and the general population that Roundup was safe."
A lawyer at a Colorado-based law firm who is putting together cases for 50 individuals state…
"We can prove that Monsanto knew about the dangers of glyphosate…. There are a lot of studies showing glyphosate causes these cancers."
In fact, Monsanto's own internal research documents reveal that they have known for 30+ years that glyphosate caused adenomas and carcinomas in the rats they studied.
The beginning of the end: Monsanto lawsuits are gaining momentum.
Monsanto won't have time to rest as lawsuits seem to be gaining momentum against them. The recent Roundup® lawsuits are only beginning. However, Monsanto is still facing large litigations for other types of health related issues for health problems their products have caused.
They, along with related entities, are still facing at least 700 lawsuits on behalf of people who were exposed to polychlorinated biphenyls (PCBs) that Monsanto manufactured until the 1970s. PCBs are a known carcinogen that caused non-Hodgkin lymphoma.
About the author: Abby Campbell is a medical, health, and nutrition research writer. She's dedicated to helping people live a healthy lifestyle in all aspects – physically, mentally, emotionally, and spiritually. Abby practices, writes, and coaches on natural preventive care, nutritional medicine, and complementary and alternative therapy.
References:
https://www.reuters.com/article/2015/10/15/usa-monsanto-lawsuits-idUSL1N12E18J20151015#YOcLr70Jc8OEGVQs.97
https://www.reuters.com/article/2015/10/20/usa-monsanto-glyphosate-idUSL1N12K2P820151020#V6ilUt6C6Urp895i.97
https://www.sciencedirect.com/science/article/pii/S0278691513003633
https://www.mdpi.com/1660-4601/11/4/4449
https://onlinelibrary.wiley.com/doi/10.1002/ijc.23589/abstract;jsessionid=445C839C66C820F39C2DDD9BF9141237.f03t04
https://oem.bmj.com/cgi/pmidlookup?view=long&pmid=12937207
https://www.sciencedirect.com/science/article/pii/S0048357514000947
https://search.epa.gov/epasearch/epasearch?cluster=no&filter=&fld=&url_directory=&federated=no&max_results=200&results_per_page=20&referer=http%3A%2F%2Fwww2.epa.gov%2Fdsstox_structurebrowser%3Fqtype%3Dsid%253D24122&result_template=2col.ftl&areaname=Web%20Guide&areapagehead=epafiles_pagehead&areapagefoot=epafiles_pagefoot&areasidebar=search_sidebar&stylesheet=&sort=term_relevancy&faq=false&results_per_page=20&cluster=no&sessionid=1DAC208864A3D5E451C4E0CB15587C76&querytext=glyphosate&start=1&doctype=all&typeofsearch=epa&force=true