Pfizer, CDC lied to Americans, FDA-approved COVID shot exists on paper only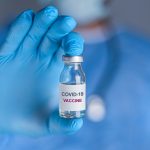 (NaturalHealth365)  One of the big talking points of mainstream media, MD influencers, and public health officials throughout the pandemic has been that the COVID shot from Pfizer is "fully approved," so people shouldn't worry and just get their two, three, or four doses.  Apparently, all these people completely overlook the fact that dozens and dozens of FDA-approved drugs have been pulled off the market years or even decades later because they were found to cause harm.
The kicker?  New information made available by the U.S. Centers for Disease Control and Prevention (CDC) reveals that nobody can even get the "approved" version of the shot anyway.
FDA-approved COVID shots exist only on paper, Pfizer and CDC openly admit that "approved" version of the shot will "not be manufactured or made available"
It seems we now have proof from the CDC and Pfizer that no one in this country is or ever will get the FDA "approved" version of Pfizer's mRNA COVID shot, named COMIRNATY.  Instead, the Pfizer mRNA shot being handed out is the one available under emergency use authorization (EUA) only.
If you missed it, COMIRNATY has nearly the same formulation as the COVID shot available under EUA.  However, COMIRNATY is legally distinct and has technically earned an FDA approval stamp.  It exists, essentially, on paper only – but why?
Did the FDA rush approval on this new-to-the-market drug just to keep the vax propaganda momentum going?  To sway people who were on the fence about getting vaxxed, and lull them with the lie that the drug they're taking is fully FDA-approved?
On a webpage called "COVID-19 Vaccine Related Codes," the CDC says it plainly when they state: "The following vaccine NDCs and associated tradenames have been either submitted for FDA authorization (Pre-Authorization) or have been authorized or approved by the FDA under EUA or BLA License and may be included in FDA NDC files and Structured Product Labels (SPL).  These vaccines are listed separately because they represent NDCs that will not be manufactured or made available in the near term even if authorized" (emphasis ours).  Immediately below this paragraph is a table with a list of vaxes.  The very first one on the list: COMIRNATY.
It is so curious why there was such a rush to approve this product, only to then admit that the "approved" product is not being administered nor manufactured.  What's the legal loophole or propaganda trick trying to be manipulated here?
How long does it USUALLY take for drugs to get FDA approved, anyway?
The FDA and public health officials work tirelessly to push the narrative that these mRNA COVID jabs were not "rushed" or made hastily – simply that they were fast-tracked and given a "priority review" because of the urgency of the pandemic situation.  But even if we take this to be true – and, to give them the benefit of the doubt, assume that no corners were cut along the way – it's still truly mind-boggling to hear just how quickly these new-to-human medications got into the bodies of men, women, and children.
Just consider this:
As noted by Nationwide Children's, it takes, on average, about "ten years and hundreds of millions of dollars to get a new medication approved by the FDA.  As a result, only about ten percent of potential drugs make it through the rigorous process to become FDA approved."
You read that right: most drugs require at least an entire DECADE before they can finally earn the FDA seal of approval.  And we're supposed to believe that the approval process for Pfizer's jab was completed as thoroughly as possible in mere months?
Sources for this article include: