1 in 4 pregnancy loss linked to poor paternal health, new study finds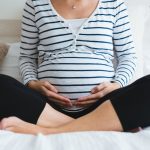 (NaturalHealth365) It might surprise you to hear, but estimates suggest about half of all infertility problems are related to the health of the would-be father.  Unfortunately, difficulty getting pregnant isn't the only risk that poor men's health can cause for couples who are trying to start a family.
A recent study published in Human Reproduction reveals just how impactful the father-to-be's health is on the outcomes of pregnancy.
Men should pay attention: Why is pregnancy loss such an issue, according to new research
Pregnancy loss is defined as the death of an unborn baby, which can occur at any point during the pregnancy.  Research estimates that the unintended loss of a baby occurs as frequently as 1 out of every 4 pregnancies.  (Incidentally, the nation just honored Pregnancy and Infant Loss Awareness Month this past October.)
Now, a new study offers some important insights into why pregnancy loss is so devastatingly common.
The researchers conducted a retrospective analysis of almost one million U.S. pregnancies that occurred between 2009 and 2016.  They discovered that if the father was diagnosed with metabolic syndrome – a collection of health problems including obesity, high blood pressure, high cholesterol, and type 2 diabetes – there was a significantly increased risk of pregnancy loss.
Specifically, if men had just one of these components of metabolic syndrome, the risk of pregnancy loss increased by 10 percent.  If they had two or three of these components, the risk increased by 15 and 19 percent, respectively.
Overall, well over a quarter of pregnancies are likely to end in miscarriage or stillbirth if the man has three or more of these common health issues.  Moreover, female partners of unhealthy fathers are even more likely to have ectopic pregnancies – complicated and high-risk pregnancies in which the fertilized egg implants somewhere other than the uterus (90 percent of the time in the fallopian tube).
Fathers-to-be: Here are some top preconception tips for a healthy pregnancy and a healthy baby
To any men out there trying to start or grow a family, the best thing you can do for your partner and your children is to look after your own health.  With this in mind, here are some of the top preconception men's health tips according to the U.S.  Centers for Disease Control and Prevention:
Get to and maintain a healthy weight.  Obesity is associated with increased male infertility as well as other long-term health complications (e.g., type 2 diabetes, heart disease, and cancer) that can threaten a man's ability to support his family.
Stop smoking.  Did you know pregnant women exposed to secondhand smoke are 20 percent more likely to give birth to a low birth weight baby?
While you're at it, give up or curb your other vices, too.  Excessive alcohol intake and the use of other drugs (legal or otherwise) are known to impair men's fertility.
Avoid exposure to common environmental toxins, which are found in things like synthetic chemicals, metals, fertilizer, bug spray, and animal feces.
Be sure to talk to your partners about your life goals, values, and reproductive plans.  Be on the same page, shore up any relationship conflicts, and work together to maintain effective communication and minimize stress.
While a lot of these tips seem to make intuitive sense, it is helpful to keep them in mind – especially since a lot of people only think about women's health when it comes to preconception preparedness.
Sources for this article include:
Eurekalert.org
Semanticscholar.org
Pregnancybirthbaby.org.au
CDC.gov
ACOG.org
Nationalshare.org
Stanfordchildrens.org