Spearmint offers cognitive benefits to both young and aging adults, according to new research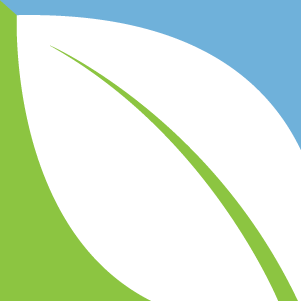 (NaturalHealth365) Spearmint, also known as garden mint, is a type of mint that's very similar to peppermint, although it has its own unique taste.  Its pleasantly sweet flavor makes it a popular flavoring for chewing gum, toothpaste, candy, and mouthwash.
The potent garden mint is used to create a variety of medicinal products, and spearmint oil is known for its anti-inflammatory and antibacterial properties.  Along with many health uses, it's been investigated for its brain benefits, too.
In the past, various studies have been done to show that routine supplementation with garden mint extract resulted in improve cognitive performance in aging adults who already experienced age-related memory problems. However, more recent research found that it also offers cognitive benefits to young adults, as well.
How spearmint helps to support healthy brain function
Since studies previously proved the effectiveness of spearmint for people between 50 and 70 years of age who had age-related memory problems, scientists hypothesized that regular supplementation with garden mint would also provide cognitive performance benefits to active, younger individuals as well. Extensive cognitive tests were done to evaluate the participants in the study before it began.
Some of the study participants were given 900 mg of the garden mint extract, and others were given a placebo. Cognitive tests were done again on days 7, 30, and 90 after supplementation began.
Those taking the spearmint extract had significant cognition improvements, particularly in sustained attention. This was the first time that improved attention was seen in a group of healthy, young individuals taking spearmint extract, and it shows the potent cognitive benefits spearmint offers to young and old alike.
Spearmint has been proven to offer a variety of cognitive benefits in previous studies, too. Some studies show it's a more effective stimulant than coffee, providing a more reliable energy boost along with improvements in concentration, memory, and overall brain health. In aging adults, it's been proven to improve attention span, concentration, and overall brain function.
Beyond the brain: How does this garden mint support optimal health?
Beyond the new and previously discovered brain health benefits of spearmint, this herb offers a variety of health benefits that make it worth regular consumption. Just a few spearmint health benefits include:
Promotes healing of digestive issues: Helps relieve symptoms of nausea, indigestion, gas, and vomiting.
Packed with antioxidants: The high concentration of antioxidants in spearmint makes it effective at reducing the risk of chronic health conditions.
Lowers the risk of infections: Spearmint does more than freshen breath – it has antimicrobial and antibacterial properties, too. This means it can kill bacteria and help you avoid infections.
Positive blood sugar effect: Some studies have shown promise in spearmints' ability to help lower blood glucose.
Reduce stress in your life: Spearmint tea is often used to calm anxiety and reduce the risk of insomnia.
Ease joint discomfort: Since it has anti-inflammatory properties, studies have found that essential oils made from spearmint help to lower the discomfort associated with arthritis.
To enjoy the brain and overall health benefits of spearmint, it's easy to incorporate this herb into your diet.  Garden mint tea is probably the easiest way to enjoy this herb.  In addition, garden mint extracts and herbal supplements are available to help you enjoy the benefits, if you don't care to drink tea.
Sources for this article include: