SHOCKING: Toxic contaminants found in COVID injections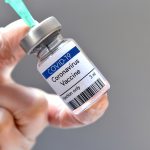 (NaturalHealth365)  Would you be concerned if you found out that a drug or vaccine you took was contaminated with a metal that wasn't supposed to be there?  (To say nothing of the potentially harmful metals intentionally placed in many injections, such as aluminum.)
Today, this is a reality faced by hundreds of thousands of Japanese citizens, media reports say, adding that officials have had to recall a defective COVID shot batch contaminated with stainless steel.
A batch of Moderna COVID shot RECALLED in Japan due to metal contamination, scientists confirm
Over 1.6 million doses of the Moderna COVID shot were recently recalled in Japan after it was determined that stainless steel was detected in the vials.  Officials believe the metal contamination was due to friction between metal machinery used in the drug packaging process.
Moderna and Takeda, the Japanese pharmaceutical company, tasked with distributing these COVID shots in Japan, tried to downplay the potential risk of stainless steel exposure within the body.
In a statement published by Reuters, Moderna and Takeda say: "Stainless steel is routinely used in heart valves, joint replacements, and metal sutures and staples.  As such, it is not expected that injection of the particles identified in these lots in Japan would result in increased medical risk."
Critics question the validity of comparing intentionally implanted devices to contaminated drugs.  Additionally, it has been confirmed that two men in their 30s died within days of receiving a Moderna COVID shot from one of the now-confirmed contaminated batches.
Meanwhile, FDA hides ingredients in COMIRNATY drug;  fact-checkers claim it's just saltwater
Beyond the news of stainless steel contamination, fact-checkers are quick to shut down concerns about other potentially toxic ingredients allegedly found in COVID shots, including graphene oxide.
As NaturalHealth365 reported in July, graphene oxide nanoparticles were identified in COVID shot samples using electron microscopy and spectroscopy by a team of Spanish researchers.  The compound has been associated with potential health problems such as blood clot formation, immune system harm, and electromagnetism.  This Spanish research has yet to be validated and heavily criticized, so there are still questions.
Interestingly, the package insert for COMIRNATY – the FDA-approved version of the Pfizer COVID shot raises questions, too.
Most notably:
There are lines and lines of redacted information in FDA documentation for COMIRNATY, including a redacted ingredient from the multi-dose vial.  (COMIRNATY is legally distinct from the Pfizer shots currently available under Emergency Use Authorization but is structurally identical, officials claim.)
Social media fact-checking site Lead Stories says they looked at the US and European drug inserts for COMIRNATY and determined that the hidden ingredient was "water for injections," specifically saltwater ("0.9% sodium chloride injection, USP").
Lead Stories has asked Pfizer why the company would redact saltwater from the COMIRNATY ingredients list.  As of September 23, 2021, Pfizer has not responded.
Needless to say, the news of metal contamination and redacted ingredients – in addition to confusing messaging from officials such as "we have to protect the vaccinated from the unvaccinated" – does nothing to build confidence in the COVID shot.  Many unknowns remain as people around the country continue to do their best to make informed decisions about this controversial medical product.
Sources for this article include:
EMA.europe.eu
Reuters.com
Medlineplus.gov
Core.ac.uk
Leadstories.com
FDA.gov
FDA.gov
CDC.gov
Globalresearch.ca