Yikes! Nearly half of all popular juice brands have TOXIC heavy metals inside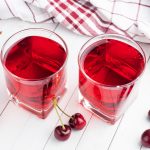 (NaturalHealth365) Recent market analysis reports indicate that the fruit and vegetable juice industry is projected to be worth an incredible $257.17 billion by 2025.  Clearly, juice is a popular beverage – but is juice healthy?
The U.S. Department of Agriculture (USDA) and other dietary experts warn against the over-consumption of juice since it contains so many calories and sugar – just one cup of pure apple juice will cost you 26 grams of sugar and 113 calories.  But recent data from nonprofit advocacy group Consumer Reports offers yet another (surprising) reason why you should steer clear of store-bought juice boxes: many are loaded with potentially dangerous heavy metals.
Are "legal" levels of toxic heavy metals in store-bought fruit juices safe? The answer will shock you
In 2019, secret shoppers from Consumer Reports bought and tested 45 of the country's most popular fruit juices.  The goal?  To test these juices for toxic heavy metal contaminants, including arsenic, cadmium, and lead.
These heavy metal toxins are commonly found in the environment and no level of exposure is considered "safe."  Extensive research has linked heavy metals to serious human health problems, including developmental and behavioral delays in children and cancer, anemia, and kidney and immune dysfunction in adults.
Based on their analysis, the Consumer Reports team discovered that 21 out of the 45 (46 percent) juices tested "contained enough of a single heavy metal or a combination to reach a level that [Consumer Reports's] experts believe is concerning."  The level of heavy metals was so high in some samples that Consumer Reports representatives warn that consuming just one half to one cup (4 ounces to 8 ounces) per day could be harmful … although surveys suggest most American families drink a lot more juice than this.
In case you were wondering, the U.S. Food and Drug Administration (FDA) issued a 10 parts per billion (ppb) limit on arsenic in apple juice back in 2013.  All but one of the juices Consumer Reports tested (Trader Joe's Fresh Pressed Apple Juice) stayed below this guideline.  But evidence indicates that even arsenic levels below 10 ppb may still be damaging to adults and children – especially if juice and other arsenic-containing foods (like rice, chocolate, and sweet potatoes) are consumed frequently.
For this reason, Consumer Reports and other organizations have called for lowering the arsenic limit to as low as 3 ppb.  (Thankfully, 58 percent of the juices tested fell below Consumer Reports recommended 3 ppb cutoff.)
As for lead, the FDA's upper limit for lead levels in juice is currently as high as 50 ppb, even though standards for bottled water are much lower at just 5 ppb.  And many experts, including officials from the National Institute of Environmental Health Sciences, suggest that even a limit of 1 ppb for lead would still be too high, given its known harmful effects.
Fortunately, Consumer Reports noted that 53 percent of the juices tested contained 1 ppb or less of lead contaminants.
Here are the fruit juices you should cross off your grocery list, according to Consumer Reports
Even though fruit juice might taste good and contain some nutrients, its overall nutritional worth pales in comparison to simply eating real, fresh, fiber-rich fruit.  So, consider switching out any brand of juice for the real stuff.
And if you are going to consume juice, try to do so infrequently and be aware of certain brands such as the following, which were found by Consumer Reports to pose a potential health risk, even if you only consumed 4 ounces to 8 ounces of them per day:
Trader Joe's Fresh Pressed Apple Juice
365 Everyday Value (Whole Foods) Organic 100% Juice, Concord Grape Juice
R.W. Knudsen Organic Just Concord Grape Juice
Welch's 100% Grape Juice, Concord Grape
Welch's 100% Grape Juice, White Grape
Great Value (Walmart) 100% Juice, Cranberry Grape
Welch's 100% Juice with Antioxidant Superberry
Gold Emblem (CVS) 100% Apple Juice
R.W. Knudsen Organic Pear 100% Juice
Gerber White Grape Juice
Sources for this article include:
ConsumerReports.org
USDA.gov
NPR.org
NIH.gov
NIH.gov
Academic.oup.com
NPR.org
Carnegiescience.edu
Hindawi.com
Grandviewresearch.com