Washington bill filed to authorize detainment of unjabbed family members, as young as 5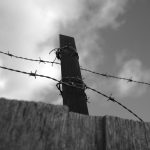 (NaturalHealth365)  It seemed like a long time ago when the idea of COVID-19 quarantine camps was just a conspiratorial scare tactic, yet most of us have seen what has happened in places like Australia.  Now, as cases and hospitalization rates of people with COVID-19 rise in the United States, some state officials are trying to squeeze even more control out of their constituents.
For example, officials in the state of Washington recently filed a revision to its Communicable and Certain Other Diseases Act, which would give local "health officers" an alarming amount of power to detain people as young as five years old for failing to comply with vax mandates.
Health officers poised to detain adults and children for up to a month if they fail to comply with mRNA COVID jabs
The Washington State Board of Health is potentially preparing to amend a state law that would permit involuntary detention of Washington residents – as young as five years old – for up to 30 days due to failure to comply with state vaccination rules.
The amendment of WAC 246-100-040 – which was originally certified on October 25, 2019 – would allow a local health officer "at his or her sole discretion" to "issue an emergency detention order causing a person or group of persons to be immediately detained for purposes of isolation or quarantine."
The proposed amendment would also allow health officers to "invoke the powers of police officers, sheriffs, constables," and other personnel "within the jurisdiction of the health department" to enforce these "Big Brother-esque" detainment orders on free citizens who have chosen to remain vax-free.
Just imagine cops showing up at your doorstep and threatening to take you and your children away – not because you are sick, but simply because you are "suspected to be infected with, exposed to, or contaminated with" SARS-CoV-2 (emphasis ours) and have failed to offer your "voluntary compliance" with jabs.
Meanwhile, Israel faces skyrocketing COVID-19 cases and hospitalization rates – are we still willing to believe these jabs did their job or did we forget what mainstream media used to say about them?
Early propaganda surrounding the jabs was consistent: everyone should roll up their sleeves so we can prevent SARS-CoV-2 transmission and "end the pandemic."  But when it became clear that the jabs do NOT stop transmission and that fully vaxxed people could catch and spread COVID-19 as easily as unjabbed folks, the message quietly shifted from "preventing spread" to "preventing severe illness, hospitalization, and death."
But somehow, states like Washington, New York, and Massachusetts continue to insist that free Americans should be forced or coerced into getting these jabs – even though they do NOT prevent viral spread – to participate in a free society.
Another head-scratcher:
Israel – one of the most vaxxed countries in the world – continues to face high hospitalization rates.  Which begs the question: just how good are these shots at keeping people out of the hospital anyway?
The Washington Post and other mainstream media outlets are quick to write off the Israeli hospital trend as a "statistical illusion."  With such a high percentage of the Israeli population fully vaxxed – an estimated 96.2% of people in Israel, according to the latest figures from Reuters – the pool of unjabbed folks in this country is becoming so small that perhaps it's inevitable most people going to hospitals these days have received multiple doses of the COVID shot.
Of course, even U.S. government officials, including the Centers for Disease Control and Prevention (CDC), are now acknowledging what "conspiracy theorists" have been saying all along: that we need to distinguish between the number of people admitted to hospitals for COVID versus simply with COVID.  The failure to do this earlier in the pandemic was nothing more than an alarmist hack by the fear-fueled media, a "lie with statistics" trick to drive lockdowns.
But certainly, this same logic should be applied when discussing hospitalization trends in Israel and other highly vaxxed areas of the world.  That is, are the Israelis who are double, triple, or even quadruple-jabbed and ending up in hospitals with a COVID+ diagnosis there because of that diagnosis, or there for another reason and incidentally found to test positive for SARS-CoV-2?
How many of these hospitalizations, for instance, are due to unexpected or unexplained heart issues?  Or adverse reactions to the boosters?  If there are hospitalizations due to COVID shots, are they being adequately reported?  And now that the mainstream narrative of the pandemic is starting to crumble, will officials begin to be more forthcoming with this information?
In any case, if you are a Wahington state resident, the time is now to speak up and reach out to your lawmakers to make sure the amendment of WAC 246-100-040 never takes effect.
Sources for this article include:
Thegatewaypundit.com
Beckershospitalreview.com
Reuters.com
CDC.gov
WA.gov