Surgeon speaks out: The underlying cause of chronic pain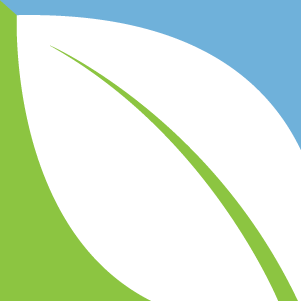 (NaturalHealth365) According to the Global Burden of Disease 2010, low back pain is the single leading cause of disability worldwide. In the United States, an estimated 600,000 people opt for spinal surgery and over 30 million people suffer from low back pain – at any given time. But, in reality, chronic back pain can be eliminated (in most cases) – without the need for risky surgical procedures.
Learn how to eliminate chronic pain – holistically. On the next NaturalNews Talk Hour, David Hanscom, MD, an orthopedic surgeon, reveals his 5 step healing program – which has helped hundreds of patients avoid back surgery and live life pain free. Discover how anxiety causes physical pain; the danger of suppressed emotions plus much more.
Simply sign up now for access to our free, weekly show by entering your email address and you'll receive show times plus FREE gifts!
How do you know if your pain is mind-body connected?
If magnetic resonance imaging (MRI) does not reveal a serious structural problem, then you are most likely experiencing 'Mind Body Syndrome' (MBS) or 'Tension Myositis Syndrome' (TMS). In other words, if there is no evidence of nerve damage; change in muscle strength or sensation in the arms or legs – you probably have MBS/TMS. So, you may be wondering, why should you get an MRI?
Eugene Carragee, M.D. of the Stanford University School of Medicine has said that 'MRI's should be used to rule out infections, cancer or fractures; but patients (and doctors) should expect to find common degenerative changes.' Quite frankly, MRI's are not useful predictors of low back pain.
Be warned, surgeons often suggest back or neck surgery when ineffective 'conservative measures' (heat, ice, physical therapy or massage) have failed. But most conventionally-trained surgeons fail to appreciate that, in many cases, neck and back pain, migraine and repetitive stress injuries can be a result of repressed (harmful) emotions. To learn more about MBS/TMS, read The Mindbody Prescription: Healing the Body, Healing the Pain by Dr. John Sarno.
Do NOT ignore the health dangers linked to toxic indoor air. These chemicals - the 'off-gassing' of paints, mattresses, carpets and other home/office building materials - increase your risk of nasal congestion, fatigue, poor sleep, skin issues plus many other health issues.
Get the BEST indoor air purification system - at the LOWEST price, exclusively for NaturalHealth365 readers. I, personally use this system in my home AND office. Click HERE to order now - before the sale ends.
On the next NaturalNews Talk Hour, Jonathan Landsman and Dr. David Hanscom talk about the underlying mental/emotional issues surrounding chronic pain. Before you schedule a surgical procedure – you may want to hear this program, which offers highly-effective (non-invasive) solutions for chronic pain.
Simply sign up now for access to our free, weekly show by entering your email address and you'll receive show times plus FREE gifts!
The path to chronic pain revealed
Chronic pain can be caused by structural abnormalities; chronic inflammation around the spine or MBS. That's why it's imperative that you work with a qualified physician to determine the source of pain. For example, depression may not really be the cause of your chronic pain – just merely a result of pain, lack of sleep, anxiety, anger and poor eating habits. Fix the real issues and the depression tends to go away.
When looking to resolve non-structurally related chronic pain issues, the 'memorization of negative thoughts' must be considered. Obviously, chronic pain tends to create an abundance of negative thoughts and feeling like, 'the surgeon screwed up my back' or 'this pain is destroying my life'. Over time, these thoughts take on a life of their own and, if not dealt with appropriately, can contribute to the pain. Fortunately, with the help of a well-trained professional, there are ways to "reprogram" the brain and dramatically improve the quality of your life.
This week's guest: David Hanscom, M.D., an orthopedic surgeon – who only operates as a last resort
Learn how unregulated emotions and stress cause chronic pain + solutions – Sun. Jun. 1
David A. Hanscom, M.D. is an orthopedic spine surgeon who specializes in complex spinal surgery. He performs operations for scoliosis, kyphosis, and spondylolisthesis in adults and children. He also deals with fractures, infections, tumors, and patients who have had prior failed spine surgery.
With over 25 years of medical practice, Dr. Hanscom has learned that only identifiable structural problems with matching symptoms respond to surgery. Currently, a large part of his practice is to salvage situations in which patients have undergone multiple failed attempts at surgery. In fact, a consistent theme is that the first operation should never have been done.
Discover a non-surgical approach for chronic pain. Pain is always perceived in the brain. This show examines the importance of 'calming down' the central nervous system and a unique approach toward developing new pathways – within the nervous system – to eliminate pain. Join us for an important program.
Looking for natural health solutions? Sign up now – for our free, weekly show featuring the greatest minds in natural health and science plus free gifts!
About the author: Jonathan Landsman is the host of NaturalHealth365.com, the NaturalNews Talk Hour – a free, weekly health show and the NaturalHealth365 INNER CIRCLE – a monthly subscription to the brightest minds in natural health and healing.
Reaching hundreds of thousands of people, worldwide, as a personal health consultant, writer and radio talk show host – Jonathan has been educating the public on the health benefits of an organic (non-GMO) diet along with high-quality supplementation and healthy lifestyle habits including exercise and meditation.
References:
https://www.thelancet.com/themed/global-burden-of-disease
https://www.unlearnyourpain.com/index.php?How%20do%20you%20know%20if%20you%20have%20MBS%2FTMS%3F