Another sham approval: FDA approves Pfizer's Comirnaty COVID jab for kids 12 to 15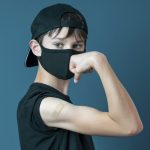 (NaturalHealth365)  On July 8, 2022, Big Pharma company Pfizer proudly announced that their highly profitable gene-based COVID shot received the stamp of approval from the U.S. Food and Drug Administration (FDA) for 12- to 15-year-old kids and teens.
Children's Health Defense president and general counsel Mary Holland says this news is "head-spinning."  Let's see why.
Two big problems with Pfizer's money-making COVID shot that received full FDA approval for kids 12 to 15 years old
There is no hiding at least two facts when it comes to these mRNA COVID shots:
First, these shots are making some people very sick – from heart inflammation to paralysis to blood clots and an untold number of other health issues.
These shots are making some people very wealthy.  According to various sources, Pfizer earned a whopping $37 billion in sales from its mRNA COVID shot in 2021.  Like Moderna, it is making about $65,000 per minute – that's over $1,000 per second – with no small thanks to its heavily propagandized drug.
The company – whose history is rife with criminal activity, including bribing of doctors and unethical and dishonest clinical trial practices – stated that their COVID shot, called COMIRNATY®, "is the first and only COVID-19 vaccine to be granted FDA approval for adolescents 12 years and older, following emergency use authorization in May 2021."
The move is certainly not without criticism.  Children's Health Defense president Mary Holland was quoted as saying that the FDA "failed to convene an expert committee and failed to appropriately weigh the risk-benefit profile of this vaccine for this age group.  Even Vaccine cheerleader Dr. Paul Offit acknowledged FDA decisions are being made based on political pressure, not science when, in commenting on the agency's vote last week to allow reformulated booster shots, he said it felt like 'the fix was in.'"
Pfizer itself says that this decision was largely based on data showing that the COVID shots provoked a strong immune response and high antibody levels in adolescents "one month after the second dose."  Notice how easily Pfizer (and the FDA) ignore the fact that this immune response wanes incredibly quickly not long after a month out in virtually all other age groups.
They also ignore the fact that just because a drug provokes a strong immune response does not necessarily mean there's any clinical significance to such an observation – in other words, having high levels of antibodies doesn't necessarily prove that a person is any more protected against COVID-19 than they would have been without the shot.  Even members of the FDA's Vaccine and Related Biological Products Advisory Committee (VRBPAC) have acknowledged this oversight.
And to think that "public health" officials want to expose American adolescents to such uncertainties and grey areas?
Plenty of other glaring issues surrounding this new FDA approval of COVID-19 shots for kids and teens
Aside from relying on questionable interpretations of clinical data, both Pfizer and FDA have made several other unusual moves in their quest to approve these shots for younger and younger kids.  Among these moves:
Pfizer cited old data on 16- to 25-year-olds (pre-Delta and Omicron) while arguing their case for getting their mRNA shot approved for the 12- to 15-year-old age group
COMIRNATY is not yet available in the U.S., Children's Health Defense notes – any pharmacy, hospital, or clinic is still giving out the unapproved and "legally distinct" version of the shot, which is available under Emergency Authorization Use (EUA) only
The Pfizer COVID shot available under EUA does not even have the same clinical formula as its FDA-approved version – COMIRNATY contains a compound called tromethamine (Tris) buffer, which is considered a category C drug.  So far, no studies have been done to determine the safety of this new formula (which will become relevant when and if COMIRNATY is actually made available).
Like many, Holland believes this lightning-quick FDA approval "is a move by Pharma to ensure liability protection."  It's a nod to the fact that Pfizer can't be sued for damages caused by its COVID-19 shots if the shots become a part of the childhood vaccine schedule recommended by the U.S. Centers for Disease Control and Prevention (CDC), as stipulated by the National Childhood Vaccine Injury Act of 1986.
We are reluctant to see how long it will take the FDA and its Big Pharma Buddies to fully approve these gene-based shots for kids under 12.  But, at this point, it really just seems like a matter of time, regardless of what the safety data indicates.
Sources for this article include:
Childrenshealthdefense.org
Childrenshealthdefense.org
Pfizer.com
WPXI.com
Reliefweb.int
FDA.gov
Theguardian.com
Drugs.com