Antibiotics for dental procedures linked to serious and potentially deadly infection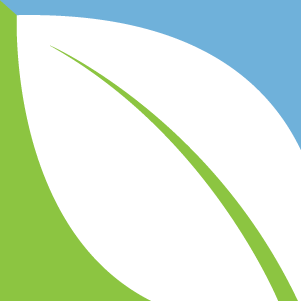 (NaturalHealth365) The overuse of antibiotics is already at an alarming level – worldwide. It is resulting in the creation of pathogens called "superbugs" – that are resistant to many antibiotics prescribed today; killing off friendly bacteria in the gut and weakening the overall strength of the immune system.
Now, new evidence is showing that the prescription of antibiotics by dentists is contributing to the spread of Clostridium difficile (C. diff) – a potentially deadly infection. And all too often, say researchers, these antibiotics are prescribed needlessly. The evidence for this public health issue was just presented at IDWeek 2017.
Overprescription of antibiotics cause unwanted health outcomes
The symptoms of C. diff infection include severe diarrhea and other gastrointestinal issues. The Minnesota Department of Health (MDH) has been tracking the spread of community-associated C. diff infections in five counties.
During a 6-year study period, it was found that 15 percent of those with the Clostridium difficile (C. diff) infection had been prescribed antibiotics related to dental procedures. However, the medical records for one-third of these patients had no mention of receiving antibiotics.
MDH research also found that 36 percent of dentists prescribe antibiotics excessively and out of compliance with ADA (American Dental Association) guidelines. There seems to be confusion regarding these guidelines and when antibiotics should and shouldn't be prescribed.
Dental profession making a big mistake with antibiotics
It is estimated that dentists write over 24.5 million prescriptions for antibiotics – every year. Just about everyone who has received significant dental work has received an antibiotic prescription from a dentist, especially if that patient has a serious preexisting health condition. However, in many instances, it likely wasn't necessary.
Situations such as a tooth abscess may need a prescription of antibiotics to address the issue. However, in the past, dentists were all too free with these prescriptions for less serious conditions. This has led to higher incidents of C. diff, antibiotic resistance and other immune-related health problems.
Dentists just need to (at the very least) follow current ADA guidelines, or else they will tend to contribute to a dangerous public health threat.
The Minnesota Department of Health interviewed 1,626 people who found out they had community-associated C. diff between the years of 2009 and 2015. Of these, 57 percent had been prescribed antibiotics, and 15 percent of these prescriptions were related to dental procedures.
Treat infection with effective alternatives to antibiotics whenever possible
The most commonly prescribed antibiotic was clindamycin, one that is now closely associated with getting the C. diff infection.  But, around one-third of these patients did not have this information reported in their dental charts.  That fact, alone, makes you wonder – could this problem be much worse?
Never underestimate the ability of antibiotics to damage the gastrointestinal (GI) system, killing good bacteria as well as bad. Even the U.S. Centers for Disease Control and Prevention admits: these drugs can create antibiotic-resistant strains of bacteria and lead to unwanted health outcomes.
No doubt, this research serves as a reminder to seek natural alternatives to antibiotics – whenever possible.  For example, there are many herbs, like garlic, that offer relief from systemic infections.
In addition, keeping the immune system strong by eating a healthy (organic) diet, staying well hydrated, getting lots of good quality sleep, consuming enough vitamin C and D is a wise choice – to lower the risk of infections.
As 'extra help' for maintain a healthy bacterial load in the body (especially the mouth), you may want to look into the health benefits of oil pulling, probiotics, essential oils like clove and peppermint plus the regular use of a hydrofloss.
Bottom line: it's relatively easy to avoid the dangers of antibiotic use – with many of the immune-enhancing tips mentioned in this article. If you need more help – talk to a trusted, integrative healthcare provider for specific guidance.
Editor's note: Click here to gain INSTANT access to the Immune Defense Summit – which shows you how to avoid the threat of superbugs, viruses and chronic disease symptoms – naturally.
Sources for this article include: