Learn about safe detoxification techniques on the next NaturalHealth365 Talk Hour with Jonathan Landsman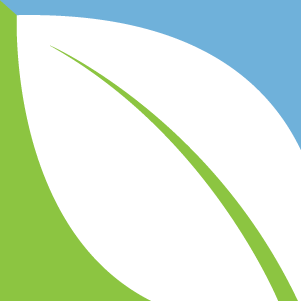 (NaturalHealth365) With over 80,000 chemicals in our environment, it's no wonder we find toxic chemicals everywhere – including over 200 poisons found inside the body of newborn children, confirmed by an Environmental Working Group study. These harmful substances, like bisphenol A (found in plastics), lead and mercury, are known to cause birth defects, neurological disorders and cancer.
Toxins cause serious health problems. Along with poor nutrition, a toxic body will lead to poor digestion, nutritional deficiencies, brain fog, low energy, and eventually, cardiovascular disease and cancer. On the next NaturalNews Talk Hour, you'll learn how to safely remove these unwanted toxins from the body.
Simply sign up now for access to our free, weekly show by entering your email address and you'll receive show times plus FREE gifts!
The two biggest mistakes to avoid in a detoxification program
1. Don't go so fast. Too many people rush into a detox protocol and think 'more is better.' In fact, I've even heard people brag about the fact that they feel horrible – which they think is a sign that "the program is working."
Let me make one thing perfectly clear, feeling sick is NOT a requirement to properly remove toxins from the body. It's natural to feel sluggish for the first few days but, nausea, dizziness or physical pain is a sign that you're not effectively eliminating toxic debris from the body. Make sure your digestive system is working properly – including daily bowel movements – BEFORE you start any kind of detoxification program.
2. Focus on good nutrition. In other words, fasting (the avoidance of food) may not be the best way to detoxify the body – especially if you're dealing with high blood pressure or diabetes. The body is designed to eliminate unwanted toxins – so give it what it needs to do the work. Just drinking lots of fresh (organic) vegetable juices, clean water and eating modest amount of chemical-free foods can go a long way to cleaning out the body and increasing your energy levels.
On the next NaturalNews Talk Hour, Jonathan Landsman and David Getoff issue a very strong warning for anyone considering a detoxification routine. Before you start your detox program, be sure to listen to this informative show about how to remove unwanted poisons from the body – naturally.
Simply sign up now for access to our free, weekly show by entering your email address and you'll receive show times plus FREE gifts!
The best ways to reduce your toxin burden and avoid disease
1. Eat organic food – as much as possible. If you find it too expensive – try shopping at local farmers markets, get to know your local (chemical-free) farmer or, better yet, start growing your own food. You can literally grow a ton of food in a very small space.
2. Avoid conventionally-grown (farm raised) fish – which, often times, is loaded with PCBs, and mercury – to name just a couple dangerous substances. If you want to eat fish, look for 'wild-caught' varieties of salmon or white meat fish and keep your quantity low. (a few ounces / serving)
3. Increase your consumption of raw (fresh) foods – which are not boxed, bagged or processed in any way. This will help you to avoid artificial sweeteners, colors and preservatives that can pollute your digestive tract, liver, kidneys and bloodstream. Plus, the extra fiber in organic vegetables and fruits help to clean out your body naturally.
4. Store your food and drinks in glass containers. Remember, those plastic containers, in many cases, are lined with BPA – which can damage your hormonal balance.
5. Clean up your water supply. If possible, find a good source of natural spring water or purify your water with a good water filter. The rewards are worth the effort.
6. Buy only natural personal care products. This is a simple way to get rid of fluoride, alcohol plus many other toxic chemicals in your shampoo, toothpaste and other personal care products.
Are you feeling toxic? Don't miss the next NaturalNews Talk Hour with Jonathan Landsman and David Getoff, as we talk about the best ways to detoxify the body to improve immune function and eliminate disease symptoms.
This week's guest: David Getoff, nationally board certified Clinical Nutritionist and Traditional Naturopath
Learn how to safely remove unwanted toxins from the body – Sun. Sept. 2
David Getoff is a nationally board certified Clinical Nutritionist, Traditional Naturopath, board certified in integrative medicine, Fellow of the American Association of Integrative Medicine and the vice president of the 62 year old Price-Pottenger Nutrition Foundation in Lemon Grove California.
David is an elected member of the American College of Nutrition and he has produced over a dozen – one to three hour – educational DVD's on topics including: cancer, diabetes, detoxification, healthy eating and emotional problems in children. He lectures at scientific medical, nutritional, dental, and organic food conferences around the country as well as conferences for the general public and he has been a guest on numerous broadcast and web based radio shows, webinars and summits.
Detoxify the body safely and naturally. Thousands of people – every year – make the mistake of detoxifying the body too quickly and without knowledge of the proper techniques required to avoid being harmed. On the next NaturalNews Talk Hour, we'll make detoxification simple and easy-to-understand. Don't miss this informative show.
About the author: Jonathan Landsman is the host of NaturalHealth365.com, the NaturalNews Talk Hour – a free, weekly health show and the NaturalHealth365 INNER CIRCLE – a monthly subscription to the brightest minds in natural health and healing.
Reaching hundreds of thousands of people, worldwide, as a personal health consultant, writer and radio talk show host – Jonathan has been educating the public on the health benefits of an organic (non-GMO) diet along with high-quality supplementation and healthy lifestyle habits including exercise and meditation.
GMOs & Dangerous Chemicals
Natural Health 365
Natural Health 365 is a premium source of trending and popular health-related news, science, testimony & research articles on the most up to date and relevant natural health information. The articles on GMOs & other Dangerous Chemicals found herein are meant to inform and advise our site visitors on steering clear of foods and other consumer products that contain Genetically Modified Organisms and/or Chemicals that are DANGEROUS to human health.
Join thousands of daily visitors staying informed and involved on Natural Health 365! We seek out scientific solutions with proven results and it is our mission to keep you up to date on the latest information! Articles range in topic from vaccination overviews to linking specific, common vaccines to the development of autism. We also aim to educate the public on the dangers of vaccines and provide in depth analysis of political vaccination bills.
Read Some of Our Most Popular Articles
Consumer Alert: GMO Apples & Potatoes are a Public Health Risk, Roundup Herbicide & GMOs Destroy Your Digestive System, US Senate Votes to Shut Down GMO Labeling Bill, Monsanto Lies Revealed.
---
---
GMO & Dangerous Chemicals are two of our major post categories on www.naturalhealth365.com and contain over 90 articles that cover a wide range of subjects; including but not limited to…
GMOs & Dangerous Chemicals
More Articles on GMOs & Toxic Chemicals
---
In addition to publishing articles concerning the most up-to-date information on GMO Foods, Research, & Toxic Chemicals that have dangerous and unintended consenquences, we also aim to connect healthy lifestyles, non-GMO diets and balanced consumption of dietary supplements to lifelong health and adding happy years to your life.
DID YOU KNOW?
Did you know that Monsanto is one of the most profitable entities on the planet, while the farmers that make them so successful are barely able to feed their families? Or that mono-cropping erodes our top soil so that no vegetables, grains, or fruits will grow in the wake of a mono-cropped field? Perhaps you didn't know that organized events to protest Monsanto and their signature chemical, Roundup? You can find all of that information and more right here on Natural Health 365.
Join Our Email List
Each day, visitors sign up for our weekly informative news sent directly to their email or RSS feed agregator. We send out three weekly emails keeping you informed and involved on the latest Natural Health News, information about our FREE SHOWS and updates on your favorite topics including Food & Nutrition, Cancer & Heart Disease, Vaccines & Autism, & – of course – GMOs & Dangerous Chemicals!
You can also check out our VIP member area, The Inner Circle, where you get access to thousands of recorded interview (audio/video), pod casts, & literature by some of the worlds foremost experts on Natural Health and Treatments that could save you thousands! Learn how to REVERSE disease without the use of toxic and expensive medications.
Natural Health 365 also is a venue for webinars on various topics, has a flourishing e-commerce store where you can purchase vitamins, pro biotics, supplements and unique products such as Grazing Goat Whey Protein.
Grazing Goat Whey Protein™ is formulated exclusively for the health-conscious consumer looking for the finest whey protein nutritional supplement on the planet.* Best of all, this goat whey protein comes from goats that graze – 365 days per year – on pesticide and chemical free pastures. No hormones, antibiotics or pesticides are used – ever. This product is non-GMO and gluten free.