FOIA request reveals CDC never monitored VAERS for COVID jab safety signals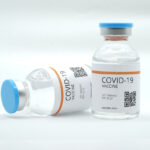 (NaturalHealth365)  The U.S. Vaccine Adverse Event Reporting System (VAERS) has been around for over 30 years.  Co-managed by the Centers for Disease Control and Prevention (CDC) and U.S. Food and Drug Administration (FDA), "VAERS is not designed to determine if a vaccine caused a health problem," explains the Department of Health and Human Services, "but is especially useful for detecting unusual or unexpected patterns of adverse event reporting that might indicate a possible safety problem with a vaccine." Such detection will allow public health officials to "further assess a possible safety concern" with a given drug, HHS continues, including the mRNA COVID shots.
But if VAERS is indeed so critical for providing "valuable information" to public health officials regarding vax safety, then why did the CDC reportedly just admit that it's not looking at this data at all for these gene-based COVID jabs?
Is the CDC turning a blind eye to glaringly obvious safety signals in the U.S. vax safety passive reporting system VAERS?
In late June of this year, Children's Health Defense (CHD) submitted a Freedom of Information Act (FOIA) request to the CDC following a bombshell article published on CHD's website in which Josh Guetzkow, PhD used the CDC's own methodology to reveal glaring safety signals within the current VAERS data set regarding COVID injections.
According to his bio on the Children's Health Defense website, Dr. Guetzkow is a senior lecturer in the Department of Sociology & Anthropology and the Institute of Criminology at the Hebrew University of Jerusalem and completed a post-doctoral fellowship at Harvard University in Health Policy Research Program.  Unlike many three-letter organizations running this country, Dr. Guetzkow has no financial conflicts of interest to declare.
Safety problems that shook out from the VAERS data, according to Guetzkow's analysis, included "acute myocardial infarction, anaphylaxis, appendicitis, Bell's palsy, coagulopathy, multisystem inflammatory syndrome in adults (MIS-A), stroke, and death." Yet the CDC, FDA, Fauci, and other officials have continued to deny any such safety problems exist and insist that these shots are overwhelmingly "safe and effective." How is this possible?
This question is what prompted CHD to submit the FOIA request.  Incredibly, in response to the request, the CDC allegedly admitted that it hasn't analyzed VAERS data for COVID shot safety signals at all.  To explain further:
One of the CDC's primary methods for analyzing safety data is a pharmacovigilance calculation known as proportional reporting ratios (PRRs).  PRRs compare the number and type of adverse event reports for new vaxxes to the number and type of adverse events for older, more established vaxxes.  Safety signals are triggered if the reports of adverse events for new vs. old vaxxes are significantly disproportionate.
Yet, in their official response to CHD's FOIA request, the CDC writes, "no PRRs were conducted by CDC.  Furthermore, data mining is outside of the agency's purview."
"Outside of the agency's purview." This is a blatant lie.  In an official document titled "Vaccine Adverse Event Reporting System (VAERS): Standard Operating Procedures for COVID-19," the CDC's Immunization Safety Office clearly states that "CDC will perform Proportional Reporting Ratio (PRR) analysis … to identify [adverse events] that are disproportionately reported relative to other [adverse events]."
It seems this egregious oversight explains why "loud and clear" safety signals were found within VAERS by Dr. Guetzkow yet completely missed and denied by Rochelle Walensky and her fellow elitist public health cronies.
CDC dropped the ball – will further information reveal FDA did, too?
In addition to VAERS, the CDC and related agencies rely on other sources of information to make their claims about the safety and efficacy of COVID shots, including various CDC-funded studies which utilize the so-called Vaccine Safety Datalink (VSD), a "collaborative project" between the CDC and nine health care organizations that uses electronic health data to monitor vax safety.  However, concerns have been raised about the limitations and methodological flaws of these studies.
Plus, while data mining with PRRs is imperfect, it is a well-established method that can be used to quickly alert officials to major safety concerns regarding new-to-the-market drugs.  It is shameful and bordering on criminally negligent for the CDC to ignore this critical step.
Guetzkow hints that another FOIA request will be coming from CHD – this one directed to the FDA. Let's keep an eye out to see whether the administration will be transparent.
Sources for this article include:
HHS.gov
NIH.gov
CDC.gov
CDC.gov
Medpagetoday.com
Childrenshealthdefense.org
Childrenshealthdefense.org
Shouselaw.com