How accurate is the COVID death count? THIS multifaceted approach was used to drive up the numbers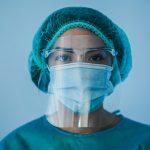 (NaturalHealth365)  According to Worldometer, the globe has seen more than 390 million cases of COVID-19 along with 4.7 million COVID-19 deaths (about 925,000 coming from the United States) as of February 4, 2022.  The question that critical thinkers have asked throughout the pandemic – and one that public health officials have only recently acknowledged – is this: how many of these unfortunate cases reflect death from COVID versus death with COVID?
The reason this is such an important question is that the way in which public health officials have chosen to answer it has been used as justification for harmful lockdowns and near-perpetual states of emergency in places like California.  And assuming there is a direct causal relationship between COVID-19 diagnosis and death in most cases is just one of several tactics that has resulted in inflated death rates and ongoing fear.
Here's what one doctor says is proof that global COVID death numbers are "vastly overcounted"
In a lengthy and thoughtful analysis recently released on his website, osteopathic physician Dr. Joseph Mercola explores several concerning items of evidence suggesting that media reports from around the world have grossly exaggerated the true number of deaths caused by COVID-19 since the start of the pandemic.
In the United Kingdom, for instance, a total of 17,371 deaths between January 2020 and September 2021 had COVID-19 listed as the sole cause of death – significantly lower than the 137,133 "COVID deaths" originally reported during this same period.
What could explain such a huge discrepancy?
Apparently, the UK government counted any death happening within 28 days of a positive COVID test as a "COVID death," even if the person died of a completely unrelated condition.  UK health secretary Sajid Javid admitted as much in a recent press conference, in which he acknowledged that "many" of the people included in a recent COVID deaths report "would not have necessarily died of Covid."
By the way: "Of the 17,371 people who had COVID-19 [listed] as the sole cause of death," Dr. Mercola writes, "13,597 were [65 years old] or older."  Overall, the average age of people in the UK who had died with COVID-19 listed as the cause of death was 82.5 years.
The expected life expectancy for men and women in the UK is 79 and just shy of 83, respectively.
Maybe it's COVID … maybe it's medical malpractice?
Yet another reason why it's inaccurate to blame the novel coronavirus for all these deaths is the growing evidence that the global RESPONSE to the coronavirus pandemic has been harmful, too.
For example, a recent sharp rise in cancer deaths supports the hypothesis that COVID lockdown measures have led to massive delays in ongoing medical care (along with an untoward amount of psychological, social, and financial stress).  This egregious delay in screening, diagnosis, and treatment may have paved the way for thousands of cancer-related deaths that would not have happened otherwise.
Dr. Mercola also discusses research pointing to other manufactured drivers of these pandemic deaths, including the adverse effects of mechanical ventilation, remdesivir, and criminal suppression of early COVID treatment protocols.  These are all plausible factors contributing to the thousands of deaths we've witnessed over the past two years … just not ones that neatly fit the narrative.
Readers: Explore Dr. Mercola's analysis and come to your own conclusions.  While you're at it, compare this information to provisional data from the U.S. Centers for Disease Control and Prevention (CDC) alleging that COVID-19 was the "third leading cause of death" in the US in 2020, responsible for 345,000 deaths that year.  How much trust can we place in these figures?
Sources for this article include: