NH365 049: Mercury poisoning – An industry insider speaks out about modern dentistry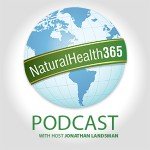 (NaturalHealth365) Today, on the NaturalHealth365 Podcast, our special guest Karen Palmer has an urgent warning for anyone considering a visit to the dentist – especially if you have or may get mercury-based silver fillings placed inside the mouth.
Karen issued the following statement directly to the Food and Drug Administration, during a special hearing about dental amalgams, in 2010:
"Many of the first symptoms of mercury poisoning are neurological and psychological in nature – causing irreversible and permanent damage. It's crucial to note that neurotoxicity is not an allergy."
"Who is first to be exposed to exposed and on the front lines every day and being negatively affected by chronic mercury vapor exposure, even before any trusting patients. The 266,000 dental assistants that are serving millions and who are lacking the serious full body protections needed for the placement and removal of this toxic material."
Today, you're about to hear the devastating health consequence associated with chronic mercury exposure – first hand, from an industry insider. If you're a dental professional or if you have silver filling in your mouth – I urge you to pay close attention to what you're about to hear.
By the way, if you're planning on getting dental work done or feel a past visit to the dentist has caused you pain – be sure to order the Holistic Oral Health Summit today – which features 33 of the world's top experts talking about how to improve oral health, prevent and reverse disease symptoms, plus – this event – will save you thousands of dollars in unwanted medical expenses.

Links related to the show:
IAOMT – International Academy of Oral Medicine and Toxicology
Subscribe to the NaturalHealth365 newsletter to receive lots of great health gifts + the latest news and information on natural health solutions.
Program highights:
Dental professional alert: Karen reveals her toxic past of working within a dental office.
Karen issues her loudest warning to every person waling into a dental office.
Plus, you'll learn why it pays to be self-educated about the dangers of mercury-based fillings. (because your dentist probably won't tell you)