NH365 108: Roundup EXPOSED – The truth about pesticides, disease and scientific fraud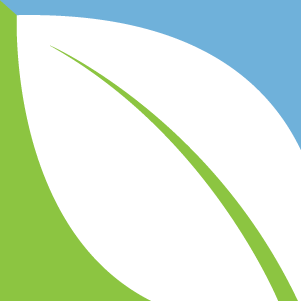 (NaturalHealth365) Roundup is a weed killer that's showing up in our food supply; contaminating the waterways and the air we breathe. Yet, the biotech industry – with companies like Monsanto and Dow – continue to tell us, 'we have nothing to worry about' – in terms of all the agricultural ingredients used today.
So, what's the truth?
Shocking truths exposed about Roundup and our current food production techniques
Just to be clear: Roundup is the most widely used herbicide in all of human history, and while farmers and homeowners alike use it daily, this highly-toxic product carries a wide range of health hazards – which are being systematically overlooked (and ignored) by government health agencies.
Today, on the NaturalHealth365 Podcast, I'll introduce you to an investigative journalist that will blow your mind about what the agrochemical industry is doing to human health and our environment.
The level of marketing deception and fraud is staggering!
Links related to this podcast:
For more information about Carey Gillam – visit: CareyGillam.com
Subscribe to the NaturalHealth365 newsletter to receive our FREE shows, lots of great health gifts + the latest news and information on natural health solutions.
Podcast highlights include:
What you need to hear about 'the story of a weed killer, cancer, and the corruption of science.'
The (often) unspoken dangers linked to glyphosate and other pesticides.
The truth about environmental pollution and food toxicity issues.
What Carey discovered about pesticide 'safety' through her extensive research journey.
How the biotech industry is systematically prevents the public from making an informed decision about their food choices.
The biggest lie – within the agrochemical industry – gets exposed on this podcast. (don't miss it!)
Plus, much more! (share this show with your family and friends)
About Carey Gillam
Carey Gillam is a Kansas girl, of the heart and home. But her research has taken her throughout rural America. She has spent time with row crop farmers, ranchers, vegetable growers and orchard operators from the Dakotas to Texas, and from California to the Southeast.
She has been welcomed inside the high-tech laboratories, greenhouses and corporate offices of some of the largest U.S. agribusinesses. And she has spent countless hours interviewing key U.S. regulators, lawmakers, and scientists.
With years of this behind-the-scenes reporting, Gillam has developed deep insight into the risks and rewards of the modern-day food system, and hopes to share that knowledge with others who care about the food they eat and feed to their families.
According to Carey…
"I've always known I wanted to be a journalist, to build a career on the simple pursuit of truth. My work is based on the belief that by sharing information and ideas, airing debates, and unveiling actions and events critical to public policy, we help advance and strengthen our community — our humanity."