Strange Reality: Omicron-specific injection created weeks BEFORE announcement of new variant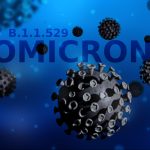 (NaturalHealth365)  In a news cycle that some on social media say is highly predictable, the so-called Omicron variant – first reported in South Africa as well as four fully jabbed people from Botswana – has now become a "variant of concern" for the World Health Organization (WHO).  Global public health officials are wasting no time using this as an opportunity to promote the COVID shot.
But, here's the "strange" reality: While the Pfizer and Moderna CEOs hint that the current injections might not stand up to this variant, they and many others from the Big Pharma family are already grooming the public to expect new and updated versions of their shots – underscoring the reality that people will never truly be "fully vaccinated," at least not if they need a booster shot or "new" version of the COVID vax indefinitely.
Doesn't anyone find it strange (to say the least) that Big Pharma is already suggesting they will have a "solution" shortly – in the form of another shot?
QUESTIONABLE TIMELINE: Did Big Pharma company start working on an injection that targets new Omicron variant before the variant was allegedly detected?
According to the WHO, the Omicron variant from South Africa – called B.1.1.529 – was first reported on November 24th.  More recent headlines suggest that the variant was identified in European countries like the Netherlands as early as November 19.
"The first known confirmed B.1.1.529 infection," the WHO adds, "was from a specimen collected on 9 November 2021."
Incredibly, pharmaceutical company NovaVax Inc. is reportedly already in the process of making a COVID shot that can specifically target the variant.  The shot made by the company has already received Emergency Use Authorization in other countries and is slated to be ready for production and testing within a matter of weeks.
Likewise, Pfizer and Moderna both state that a new Omicron-specific version of their gene therapy shots could be ready within 100 days.
But if the COVID shots are truly safe and effective, one might ask, why the big hubbub over these new viral variants?
(Remember, it's normal for pathogens to evolve, especially when they are given incredibly high pressure to do so – such as in the case of mass injection programs with imperfect jabs in the middle of an ongoing pandemic.)
"This is not going to be good," Moderna CEO warns.  Not good for whom, exactly?
The reality is: Pharma execs don't seem to think their shots will work against the latest fear-mongering variant.
According to Stat News, Moderna CEO Stéphane Bancel thinks the ability of his current mRNA jab to protect against the Omicron variant is going to "drop" significantly.  "[A]ll the scientists I've talked to," he said in an interview with Financial Times, "…. are like, 'This is not going to be good.'"
Not good for whom, you might wonder.  In the same article, Pfizer's chief scientific officer Mikael Dolsten predicts that Pfizer and BioNTech could produce the newest version of their drug by early March and that they could do so at a "very high commercial scale," making as many as 330 million doses per month.  Just imagine how much this ramped-up production would add to their profits.
Meanwhile, early reports suggest that COVID-19 disease caused by the Omicron variant is mild, and the WHO says there is currently "no information to suggest that symptoms associated with Omicron are different from those from other variants."  Headlines appear wishy-washy:  "we won't know for weeks."  "It doesn't appear to be more deadly, but it could be," "experts aren't breathing easy yet."
It is also not lost on many people that Africa has some of the lowest rates of COVID-19 on earth – a fact that the mainstream media quickly tries to explain away with factors like climate and fewer old-aged homes – and yet less than 7% of the continent's population is fully jabbed, according to the WHO's African regional office.
Sources for this article include:
Marketwatch.com
MSN.com
WHO.int
NBCnews.com
CBSnews.com
WHO.int
Afro.WHO.int
Thegatewaypundit.com
Newsweek.com
DW.com
Homeaffairs.gov.au
Statnews.com
BBC.com