Organic city: Portland, Maine bans toxic pesticides on public and private property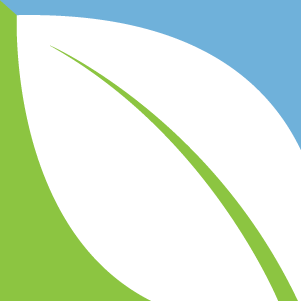 (NaturalHealth365) At the beginning of 2018, the City Council of Portland, Maine decided in a unanimous vote (9-0) to restrict toxic pesticide use in favor of safer organic methods. The decision applies to all lands and yards in the city, both private and public. (Why can't other cities do this?)
It took two and a half years of intense discussion and debates, but the effort was worth it: the ordinance is one of the strongest of its kind in the United States. A total of 28 jurisdictions in Maine have made similar decisions regarding toxic pesticides, but none are as strong and comprehensive as Portland's.
Why go organic? It's a great way to prove you care about your citizens
Health and environmental groups across the U.S. are praising Portland, ME for its diligence in addressing this important public health issue. A letter penned by 31 science and medical professionals lauded the decision and emphasized the importance of finding safer solutions than toxic pesticides.
One of the most widely used environmental products is glyphosate, which is sold under the popular brand name Roundup. Roundup was dubbed a "probable carcinogen" by the World Health Organization back in 2015. Since then, well over 800 people have filed suit against the company due to cases of non-Hodgkin's lymphoma linked to the weed killer.
In addition, Roundup's manufacturer Monsanto has since been caught lying and covering up the risks of using Roundup for the past 40 years. Monsanto's own studies have shown that glyphosate can cause prostate cancer, bladder cancer, adenoma cancer, brain tumors, lung cancer and skin cancer.
On top of everything else: glyphosate has also been linked with heart disease, diabetes, chronic kidney disease, liver disease, cataracts and "leaky gut," a suspected precursor for multiple sclerosis.
Portland, Maine now requires organic alternatives to toxic chemicals
At this time in the U.S., just a handful of states are allowed to enact pesticide restrictions due to preemption laws. The movement to ban pesticides in Portland, ME began back in August of 2015 when the Portland Protectors group presented a draft pesticide ordinance to the City Council. A petition was then circulated that went on to receive more than 1,300 signatures.
After several hearings, a Task Force was formed by the City Council to further study the issue. Debate continued, and a preliminary bill was formed. After several refinements, the final bill was passed.
Banning toxic chemicals and pesticides in favor of organic choices helps preserve our future
In addition to the pesticide use restrictions, there is a strong education and outreach component in the bill to teach the community about safe environmental procedures and best practices. The ordinance assures a shift toward using safer products that do not damage human life or the environment.
The passage of this important ordinance in Portland, ME underscores how a persistent grassroots movement can lead to profound positive change. In terms of the benefits to human health and safety and the environment, efforts like this are well worth the time and energy.
Sources for this article include:
PressHerald.com
BeyondPesticides.org
NaturalHealth365.com
NaturalHealth365.com