Plant compound improves blood glucose and hemoglobin A1c in type 1 diabetes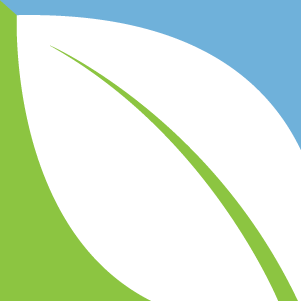 (NaturalHealth365) You've probably heard about resveratrol – the plant compound in red wine that's received so much hype over the past few years.  Just like other phytonutrients and antioxidants like lutein and lycopene, resveratrol is a compound with the power to regenerate your body at the cellular level.  However, you don't have to drink wine to enjoy the many health benefits linked to resveratrol.
Resveratrol has long been linked to a reduction in the risk of heart disease. Now, new reports from a preliminary trial published in Nutrients show that resveratrol supplement offers some unique and ground-breaking benefits for individuals with type 1 diabetes.
Type 1 diabetes help: Short-term resveratrol therapy proves effective
This trial includes several patients with type 1 diabetes between the ages of 12 and 45, and all of them were being treated with insulin. During the 60-day trial, all patients were given 500 milligrams of resveratrol twice a day.
Researchers collected fasting blood samples when the study began, at the 30-day mark, and after 60 days, analyzing those samples for hemoglobin A1c (which indicates long-term glucose control), glucose, total antioxidant capacity, insulin, malondialdehye (an oxidative stress marker) and more.
Starting A1c levels averaged 8.26%, but after 60 days of treatment, those average A1c levels were down to 7.74%. Fasting glucose also declined from an average of 253.69 mg/dL to 174.38 mg/dL after the 60 days of treatment.
Oxidative stress went down and the total antioxidant capacity increased significantly, as well. For the first time, researchers were able to show that treating type 1 diabetes with resveratrol offered both a decreased in A1c and fasting blood sugar, and it did so with no adverse effects.
Additional science-backed health benefits of resveratrol
Treatment with resveratrol shows a lot of promise for people who have type 1 diabetes, but it also offers a variety of other exciting, science-backed health benefits, too. Known for its heart health benefits, resveratrol has specifically been studied for its ability to help lower blood pressure, proving particularly effective at reducing systolic blood pressure.
It's also been found to decrease levels of LDL (bad) cholesterol and may also increase HDL (good) cholesterol. Resveratrol also works at the cellular level to activate certain genes that help ward off age-related disease, which may help lengthen lifespan.
Additional health benefits of resveratrol include:
Slowing age-related cognitive decline
Alzheimer's prevention
Increased insulin sensitivity
Decrease in inflammation (a key contributor to chronic diseases)
Reduce joint pain
Inhibit the growth of cancer cells
Helps prevent obesity
Promotes improved circulation
Supports a healthy digestive system
Prevents the premature signs of aging
Although wine is one of the best-known sources of resveratrol, you can get more of this compound in your diet by eating foods like red grapes, blueberries, raw cocoa (think dark chocolate), bilberries, pistachios, cranberries, mulberries, and lingonberries.
It's also possible to take resveratrol by supplement if you're not getting enough of it in your diet. However, you should always talk to your physician before starting a new supplement – especially if you take prescription medications.
Sources for this article include: