Unvaxxed cadets at West Point forced to live in tent during hot summer month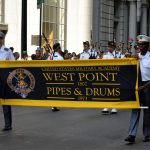 (NaturalHealth365) The U.S. Military Academy at West Point, located in West Point, NY, is a prestigious military school known for its rigorous training and curriculum.  Recently, the Academy announced a new discriminatory COVID-19 policy for its Cadet Field Training summer program.
Parents and students have been notified that unvaxxed coeds will be denied standard accommodations during their training.
West Point cadets who did not get COVID shot forced to hunker down in crowded tent during rigorous summer training
Children's Health Defense recently reported that dozens of West Point cadets who have chosen not to get the experimental COVID shot are allegedly forced to stay in a single, mixed-rank, mixed-gender tent during June and July for the academy's Cadet Field Training program.  These segregated cadets must also wear masks.
The tent is intended to accommodate 20 people; a total of 37 cadets are reportedly housed in it.
In contrast, cadets who have chosen to receive the experimental COVID shots are permitted to stay in open-bay barracks with electricity and separate female and male restrooms.
Roughly 97% of West Point cadets have received the COVID shots, far above the target "herd immunity" levels being touted in the media.
Colleges around the country mandating COVID shot, despite growing reports of adverse effects among young adults and serious questions over the legality of mandating unapproved medical products
As reiterated by Children's Health Defense, current federal law prohibits colleges and employers from mandating drugs available only under Emergency Use Authorization (EUA).  Even the Executive Secretary of the CDC's Advisory Committee on Immunization Practices (ACIP), Dr. Amanda Cohn, recently stated in a meeting that injections available under EUA "are not allowed to be mandatory."
It's confusing information, given how many schools and universities in this country are warning incoming students that they must be vaxxed with the COVID jab to attend on-campus classes or participate in certain academic opportunities, like study abroad programs.
According to BestColleges.com, just a few of the hundreds of colleges mandating the COVID shot include the University of California system, Northwestern University, Harvard University, and the Massachusetts Institute of Technology.  Religious and medical exemptions will be permitted, but it's unclear what the approval process will entail at each academic institution.
These mandates fly in the face of federal law.  Informed consent advocates are also concerned these mandates are being initiated despite the growing number of adverse events, including heart inflammation among young, mostly male recipients.
Investigations into these cases of heart inflammation are ongoing; the CDC is planning to discuss the matter in greater detail at the upcoming June 18 meeting of the ACIP.
Employers around the country have also begun mandating COVID shots to employees, as well.  And in a blow to medical freedom, a recent lawsuit filed against Houston Methodist Hospital for requiring its employees to get the investigational COVID shot was tossed out.  U.S. District Judge Lynn Hughes claimed in his ruling that the major Texas healthcare system broke no federal law … evidently, the threat of suspension without pay or termination is not considered "coercion."
The legal team for the 117 employees is planning to appeal the decision.
Sources for this article include:
Childrenshealthdefense.org
Childrenshealthdefense.org
Cornell.edu
Forbes.com
CDC.gov
CDC.gov
NPR.org
Bestcolleges.com