WHO reports alarming cases of rare hepatitis in young children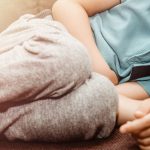 (NaturalHealth365)  The world has seen a dramatic rise in heart inflammation recently … now, it's liver inflammation?
Mainstream media outlets have recently been reporting about "unusual" cases of liver inflammation – called hepatitis – among young children.  Global health officials are currently in a race to determine the cause of these potentially life-threatening liver problems.  Many naturally wonder if this could be yet another "unexpected" adverse effect from the mRNA COVID jabs that have been forced into the arms of adults and children throughout the world.
Or is something else going on here?
WHO reports at least 170 cases of "severe acute hepatitis" afflicting children in Europe, cases spreading mysteriously around the world
The World Health Organization (WHO) recently released a statement alerting the public about "10 cases of severe acute hepatitis of unknown etiology in children under the age of 10 years, across central Scotland."  The WHO was first notified about these cases on April 5.
As of April 8, just three days later, the number of reported cases had risen to 74 throughout the entire United Kingdom.  The WHO added that "more cases are likely to be reported in the coming days."
Indeed, as of April 23, Stat News reported the following preliminary data: United Kingdom (114 cases), Spain (13), Israel (12), the United States (9), Denmark (6), Ireland (less than 5), the Netherlands (4), Italy (4), France (2), Norway (2), Romania (1), and Belgium (1).
"Although the numbers aren't big, the consequences have been quite severe," said Richard Pebody in an interview with Stat News.  Peabody leads the "high threats pathogen team" at the WHO's European division.
Peabody isn't mincing words: of the 169 cases reported as of April 23, 17 of the children have needed emergency liver transplants and at least one child has died.
Be aware of these nine signs and symptoms of hepatitis
Hepatitis – which rarely affects kids – is often caused by a viral infection.  But the viruses that typically cause hepatitis, including hepatitis virus A, B, C, E, and D, "have been excluded after laboratory testing while further investigations are ongoing to understand the etiology of these cases," according to the WHO.
And while the WHO notes that both coronavirus and adenovirus have been detected in many of these cases, "the [cause] of the current hepatitis cases is still considered unknown and remains under active investigation."
Importantly, the UK Health Security Agency says that as of this time there is no evidence connecting these cases of liver inflammation to the mRNA COVID injections.  Indeed, many of the kids affected are too young to be eligible for the shot.  However, according to Medline Plus, a toxic reaction to drugs, chemicals, and medicines is a possible cause of hepatitis.
Hopefully, these shots are not the underlying cause of this suffering.  But as a precaution, we encourage readers to be aware of the common signs and symptoms of hepatitis, especially if you know any children or adults who recently received COVID shots.
The nine common signs and symptoms of hepatitis include:
Fever
Fatigue
Loss of appetite
Nausea and/or vomiting
Abdominal pain
Joint pain
Dark-colored urine
Clay-colored bowel movements
Jaundice (yellowing of the skin and eyes)
Sources for this article include: