"BREAKTHROUGH" update: Vast majority of people hospitalized with COVID in Israel are jabbed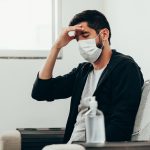 (NaturalHealth365) What is going on in Israel?  Once lauded as the "world leader" in administering the COVID injection to its citizens, the country now appears to be witnessing a major fallout, leading to the reinstatement of a country-wide injection "passport" mandate and other measures.
According to the medical director of one of the country's premier respiratory care centers, the vast majority of people hospitalized with COVID-19 are now fully jabbed.
Israel sees ALARMING rates of breakthrough cases, where majority of population is jabbed
In a recent interview on the country's Channel 13 News, Dr. Kobi Haviv, the medical director of Herzog Hospital in Jerusalem, admitted some shocking statistics:
9 out of 10 people getting admitted to the hospital with COVID-19 are fully vaxxed (mostly with Pfizer shot)
95% of all "severe" cases of COVID-19 are occurring in fully vaxxed individuals
This alarming evidence of breakthrough cases calls into question the true effectiveness of such drugs.  In good news, the number of people being sent to the hospital overall is declining compared to earlier months – which mainstream media jumps on as an example of "missing context."
On July 22, the Associated Press (AP) acknowledged that "No [injection] is perfect at preventing breakthrough cases," but that data suggests these injections "are reducing the number of people who are severely ill, hospitalized, or die from the virus."
The AP adds that "Israel has only a fraction of the COVID-19 cases it had in January," before the shots were available (also, before the typical cold and flu season ended).
Overall, fully 85% of eligible Israelis have received their two Pfizer shots.  Of 9.3 million citizens, 5.4 million are fully jabbed (and 5.8 million have received at least one shot).
In other news, we have yet another example of massive injection breakthrough – this time, on a "fully vaxxed" cruise liner
Is it accurate to "blame" breakthrough cases of COVID-19 on un-jabbed individuals?  Consider what recently happened on The Carnival Vista, a cruise liner, as you reflect on this question.
The ship left Galveston, Texas, on July 31. To board the ship, all guests and staff members had to be fully jabbed.  Despite this strict mandate, the cruise line company admitted to a "small number of positive cases" aboard their ship.
They do not admit to the total number of cases identified.  Still, in a statement, Carnival does note: "The voyage will continue as planned, and we are dedicated to continuing to provide our guests with a fun and safe vacation."  As a result of the unknown number of COVID-positive individuals – all of whom are in isolation (is that possible to do on a cruise ship?), everyone on board must mask up.
So many more breakthrough cases are coming.  So many more questions are arising.
If two doses of a shot fail to work, how confident can we be that a third dose would work any better?
What happens if thousands of people end up declining future booster shots, which the U.S. Food and Drug Administration (FDA) already authorized for immunocompromised people on August 12?
What else could explain the numerous breakthrough cases, if not the people who choose not to get the jab?  Could underlying chronic diseases, metabolic dysfunction, sleep deprivation, and other lifestyle-related factors render the injections less effective?  Could it be a problem with the injections, which are still in clinical trials?
We know millions of people around the world have questions and concerns about these medical products.  If you're one of them, remember that it is your right to informed consent to ask such questions as you make your personal medical decisions.
Do not let media-fueled guilt trips coerce you into doing something you do not feel fully informed about.
Sources for this article include:
APNews.com
Thegatewaypundit.com
BBC.com
USnews.com
Thelibertydaily.com
NYTimes.com