Big pharma cover-up: Antidepressants cause birth defects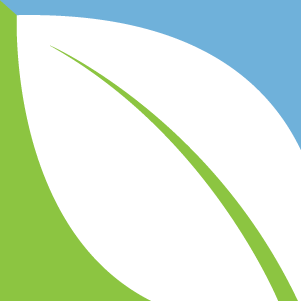 (NaturalHealth365) False advertising and deceptive promotion can have deadly consequences. But big pharma appears to be acting outside the law, no matter the costs. That appears to be the case with manufacturers of the antidepressants Lexapro and Paxil.
Mothers of babies born with birth defects have filed numerous lawsuits against Forest Labs, manufacturer of Lexapro, for failure to warn them of potential risks to their unborn babies. Meanwhile, class action lawsuits against Paxil parent company GlaxoSmithKline have already cost the company billions of dollars in compensation. Yet, research shows both companies were aware of problems with their products, but chose to keep the information concealed or failed to issue proper warnings.
Big pharma's assault on the most vulnerable victims
The dangers of Lexapro are well documented. The chemicals it contains can travel through the placenta, putting both unborn baby and mother at risk for serious complications, even death.
No surprise: Paxil shares a similar reputation. An extensive list of life-endangering and debilitating side effects were reported during Paxil lawsuit cases, with birth defects the most common type of problem reported. In fact, research has shown Paxil is twice as likely to cause birth defects as any other antidepressant on the market. There have also been reports of babies born with dependency to Paxil.
Both antidepressants have been linked to an extensive list of serious and deadly birth defects, including:
Septal heart defects
Pulmonary hypertension of newborn (PPHN)
Anencephaly, a fatal neural tube disorder
Underdeveloped or missing parts of skull
Spina bifida
Pulmonary stenosis
Pulmonary atresia
Cleft lip or cleft palate
Autism Spectrum Disorder (ASD)
Scoliosis
Malformed limbs
What makes big pharma continue to place economics over human health?
The answer lies chiefly in unscrupulous business practices buoyed by questionable FDA approvals and a history of drug companies getting away with such atrocities. In addition to its increased risk of birth defects, prosecutors allege that Paxil's parent company is guilty of illegal promotion of the drug. GlaxoSmithKline advertised Paxil as 'safe and effective' in children, although it had received no approval from the U.S. Food and Drug Administration for use in patients under 18 years of age.
Despite warnings by FDA and research pointing to a higher probability of birth defects, manufacturers of both antidepressants failed to provide adequate warnings and fully disclose the potential risks to mothers and their unborn babies. The FDA issued the antidepressant Lexapro a grade C for its level of safety when used by patients during pregnancy. The rating was based on research showing the drug had significant adverse effects on the reproduction of laboratory animals.
Despite the obvious warning signs: Toxic drugs were given FDA approval
Many of the lawsuits brought by patients against Lexapro's manufacturer allege a lack of warning issued regarding the potential dangers of the medication's use, particularly as it relates to birth defects. While the FDA recommends physicians carefully review options with patients before opting to prescribe Lexapro during pregnancy, there is evidence that Forest Laboratories concealed vital information from the public regarding the risk of serious and deadly birth defects.
Meanwhile, GlaxoSmithKline has set aside more than $3 billion to help settle court cases. However, hundreds of emerging Paxil lawsuits will continue to financially hinder the company. Paxil was issued more than 40 warnings from drug regulatory agencies in seven countries due to harmful consequences of its use, bringing it worldwide acclaim as a dangerous drug.
Patients who have been injured from Paxil should seek legal advice immediately to discuss options for bringing about a Paxil lawsuit.
References:
https://www.drugdangers.com/ssri/paxil/lawsuit.htm
https://www.drugdangers.com/ssri/lexapro/lawsuit.htm