NH365 057: New Year's resolutions – How to reach your goals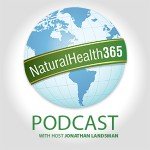 (NaturalHealth365) Why do most people fail to achieve their stated New Year's resolutions? Because "resolutions" are just a fancy term for dreams. And, dreams without action remain just that – unrealized dreams.
Today, on the NaturalHealth365 Podcast, you'll learn what it takes to achieve just about anything you want in life. Want to lose weight? Great, you can do it! Looking for that #1 spot on your high school tennis team? Great, you can do it!
This is no exaggeration and the stories you're about to hear will prove it to you. (no matter who you are) …
Our guest, James Ketchell is a serial adventurer, motivational speaker and Scouting ambassador. On February 1, 2014, James became the first and only person (to date) to have rowed across the Atlantic Ocean, successfully summited Mount Everest and cycled 18,000 miles around the world. In other words, James knows a thing or two about reaching goals and achieving massive success.
Links related to the show:
1. For more information about James Ketchell's adventure in a 'pedal boat' – visit: PedalTheOcean.co.uk
2. To learn more about James Ketchell and all his projects – visit: JamesKetchell.net
3. Subscribe to the NaturalHealth365 newsletter to receive our FREE shows, lots of great health gifts + the latest news and information on natural health solutions.
A special message for ambitious people: Listen carefully to what's inside of you
I've coached many kids (and adults) and helped them to reach their health / fitness goals. And, over the years, my biggest message to everyone is fairly simple.
No matter what your situation – you must know that you can achieve anything – if you simply put your mind to it, stay focused and never let up. And, although you may not believe me, that may be the problem – a lack of belief or commitment within yourself.
Not having enough money, talent or the 'right genes' are just excuses.  So, if you're looking to look weight, improve your athletic performance or any other area of your life – I strongly suggest you listen to this program – right away – with one warning: Be prepared to feel inspired and take massive action.
Program highlights include:
Lessons learned from taking risks in life
Why goals are important – but, more importantly, how to overcome the predictable obstacles
The BIGGEST mistake to avoid in reaching your goals
The best way to look at FEAR
A special message for anyone looking to achieve success in life
Editor's note: Planning this show for months, I think this is "essential listening" for anyone looking to achieve great things in life. The insights are simple, direct and extremely important to understand as you strive to obtain what you want in life. Enjoy the show!