Blood pressure drugs EXPOSED for increasing the risk of pancreatic cancer in women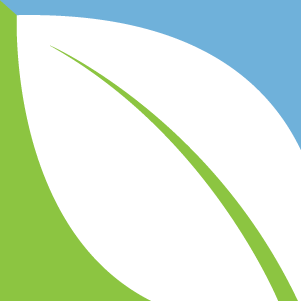 (NaturalHealth365) Arguably, some blood pressure medications may be necessary and offer a benefit for those suffering with cardiovascular issues. But, of equal importance is, research out of the Baylor College of Medicine that has determined some of these drugs – like calcium channel blockers (CCBs) – can raise the risk of pancreatic cancer in menopausal women.
CCBs work by preventing calcium from entering blood vessel walls and heart cells, reducing blood pressure and decreasing cardiac workload and stress.
The study examined a large group of over 145,000 postmenopausal women from the Women's Health Initiative study between ages 50 and 79 years old. By 2014, over 800 had developed pancreatic cancer, with elevated risk among those taking a short-acting CCB.
WARNING: Blood pressure drugs can double the risk of pancreatic cancer
Of the participants, those who had taken a CCB (short-acting calcium channel blocker) had a 66 percent increased chance of getting pancreatic cancer. Those who took short-acting CCBs (as compared with other blood pressure drug types) for over three years had a doubled risk of pancreatic cancer.
The drugs in question include short-acting nifedipine, brand names Adalat CC nicardipine (Cardene IV), Procardia and diltiazem (Cardizem). The short-acting varieties of blood pressure drugs were the only ones linked to higher pancreatic cancer risk; other types did not seem to increase the risk.
The 'good news' is that pancreatic cancer is quite rare – only 1.6 percent of Americans will get it in their lifetimes. Even with a doubled risk, the disease only affects 3.2 percent of U.S. residents. Even when taking a CCB blood pressure medication, the risk of getting pancreatic cancer is still relatively low.
Always best to lower blood pressure naturally when possible and avoid taking CCBs
That said, the researchers were still surprised by the result – especially when you consider that past studies indicated that CCBs could have a 'protective effect' against pancreatic cancer. Why?
Because CCBs can boost levels of a (sRAGE) protein – which is known to help regulate inflammation, a precursor to many diseases including cancer. But, as we all know, there are so many other (non-toxic) ways to reduce the risk of inflammation and hypertension.
To add insult to injury, short-acting CCB blood pressure drugs are considered the least effective of all of them. In addition, taking this form of hypertensive medication actually increases the risk of diabetes – which further increases the risk of pancreatic cancer.
Back in 1996, the U.S. Food and Drug Administration (FDA) advised against prescribing short-acting nifedipine, warning about increased risk for stroke and heart attack, while taking the drug.
Blood samples taken from the pancreatic cancer patients showed that over half who had ever taken a short-acting CCB had lower levels of the sRAGE protein as compared with those who took other blood pressure drug types. This means there was less inflammation control and a likely higher cancer risk.
Of course, it's also plausible that women prescribed short-acting CCBs might have a different internal makeup than those prescribed other blood pressure medication types.
Lower blood pressure naturally with an anti-inflammatory diet and high-quality nutritional supplements
Sadly, pancreatic cancer is the 3rd leading cause of cancer-related death in the United States surpassing breast cancer. Plus, it should be noted that this deadly form of cancer usually strikes older adults with chronic medical conditions like hypertension. But, at any age, we should be fully informed about drug side effects before making such an important decision about treatment options.
Bottom line: whenever possible, look for ways to lower blood pressure naturally. Eat an organic (locally grown) fresh foods diet – loaded with lots of vegetables and fruit. Make sure to avoid processed sugars and toxic (conventionally-raised) animal fats and opt for pasture-raised meats and eggs – in small amounts – if you should choose.
In terms of supplementation, magnesium, CoQ10 and vitamin C can certainly be helpful. And, let's not forget the health benefits of beet juice, organic blueberries and other foods rich in flavonoids.
Naturally, if you're dealing with cardiovascular problem, work with a qualified (integrative) physician that appreciates the power of nutrition to help heal the body.
Sources for this article include:
UPI.com
MedicalNewsToday.com
NaturalHealth365.com
NaturalHealth365.com