New study confirms: Number of young women with breast cancer is rising every year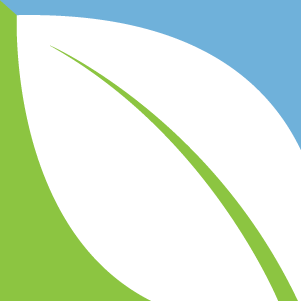 (NaturalHealth365) It's a sad, sad fact: the number of women ages 25 to 39 who are diagnosed with breast cancer is on the rise. What's even more shocking is that this number has been steadily increasing for the last four decades.
Researchers also admit, not surprisingly, that the cause is more than likely environmental.
Editor's note: To learn more about how to avoid cancer – check out the NaturalHealth365 Podcast called, "7 ways to stop breast cancer naturally". (it's downloadable)
The statistics don't lie: Young women and breast cancer
Researchers from the University of Washington and Oregon Health and Science University in Portland analyzed data from the United States National Cancer Institute and other national health organizations for the years between 1976 and 2009. They looked in particular at cases in which breast cancer in young women had metastasized to other organs.
According to study organizers, the number of young women in the U.S. with metastatic cancer has risen a little more than 2% each year. Roughly 7 % of all women with breast cancer in the U.S. are under the age of 40 and breast cancer accounts for almost half of all cancers for women within this age group.
The numbers are staggering and most people have no idea
Although breast cancer for women under forty is still considered rare, tumors tend to spread more rapidly in younger women than in older women and survival rates are lower. In 1976, there were a little over 200 reported cased of breast cancer in 25 to 39 year old women. Today that number has quadrupled at more than 800 cases per year.
Aggressive forms of breast cancer in young women are on the rise in other countries as well. A study published in the British Journal of Cancer evaluated data from the Geneva Cancer Registry and discovered that the number of invasive breast cancer incidents for Swiss women ages 25-39 increased by a whopping 46.7% between the years 2002-2004. In addition, while young women represented a mere 3.4% of all breast cancers in 1995, that number shot up to 7.2% by 2004.
Western medicine can't ignore this simple truth about cancer
According to University of Washington researchers, environment factors may be the most logical culprit for the increase.
"I think the rapidity of the increase suggests possibly the change could be due to something toxic in the environment rather than a genetic cause," said Dr. Rebecca H. Johnson, lead researcher for the University of Washington study.
The connection between breast cancer and xenoestrogen-producing toxins is nothing new. For young women in particular, toxic exposure through commercial beauty products, cellphone radiation exposure and smoking can lead to overproduction of Xeno-estrogens and breast cancer.
Poor dietary choices, including the consumption of commercial meats and processed foods, tops the list as well. Years ago, the "Jersey Girls" study created the correlation between toxins found in commercial livestock and imbalances in hormonal growth in young girls.
Although the practice is currently banned in Europe, the United States continues to inject commercial livestock with fake hormones such as Zeranol (which mimics the naturally-occurring estrogen estradiol) and has done so since 1970's. Ironically, this is about the same time that breast cancer rates in the U.S. began to climb, especially for young women.
What young women can do to prevent breast cancer
If you are a woman under 40, there are things you can do to reduce your toxic load and your risk of breast cancer:
If you smoke, stop
Don't use plastic containers and water bottles
Avoid meats that have hormones and antibiotics
Don't purchase products, such a processed foods and household cleaners, that have chemicals in them
Use organic body care products only
NEVER carry your cellphone in your bra and use the speaker function whenever possible
Finally, if you are considering the HVP Vaccine (or if you are a parent of a young girl and are considering it for your child), do your homework first to determine if the risks are worth the so-called prevention that these vaccines promise.The use of HVP vaccines such as Gardasil have been linked to an increased risk of autoimmune conditions, which can also increase the risk of other health complications, including breast cancer.
Frankly, current statistics do not look bright for young women and breast cancer. There are ways that you can lessen your risks, however. Educate yourself and change your lifestyle to one that supports healthy breasts and vitality overall.
This is the first and most important step towards health empowerment that will last a lifetime.
About the Author: Dr. Veronique Desaulniers ("Dr. V") is a best-selling author and specialist in Chiropractic, Bio-Energetics, Meridian Stress Analysis, Homeopathy and Digital Thermography. After 30 years in active practice, she decided to "retire" and devote her time to sharing her personal, non-toxic Breast Cancer healing journey with others. Her years of experience and research have culminated in "The 7 Essentials™ ", a step-by-step coaching program that unravels the mystery of healing the body. Her website and personal healing journey have touched the lives of thousands of women around the globe. To get your F.R.E.E. 7-day mini e-course and to receive her weekly inspiring articles on the power of natural medicine – visit: BreastCancerConqueror.com
References:
https://www.cancer.org/cancer/news/study-more-young-women-being-diagnosed-with-advanced-breast-cancer
https://www.ncbi.nlm.nih.gov/pmc/articles/PMC2359920
https://www.ncbi.nlm.nih.gov/pubmed/21975003
https://www.cancer.org/acs/groups/content/@research/documents/document/acspc-042725.pdf
https://www.theatlantic.com/magazine/archive/1998/06/good-news-and-bad-news-about-breast-cancer/305504
https://www.ncbi.nlm.nih.gov/pubmed/19460581
https://blogs.naturalnews.com/thousands-report-debilitating-ailments-receiving-hpv-vaccines