FDA announces surprising health risk of breast implants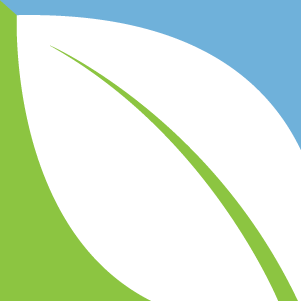 (NaturalHealth365) Breast augmentation is the leading type of cosmetic surgery in the United States, with well over 300,000 of these procedures performed in 2017 alone – an increase of 3% compared to 2016.  In light of its growing popularity, an important question needs to be asked: could a breast implant lead to cancer?
New data from the U.S. Food and Drug Administration (FDA) suggests yes.  And, the information was just shared in a February 6, 2019 press release from the FDA.
The FDA also released a letter to healthcare providers in an attempt to raise awareness about their concern over a link between breast implants and a specific type of lymphoma.
Rates on the rise: Immune system cancer linked to a breast implant procedure
The link between cancer and breast implants isn't new – at least not to the FDA, who reported on it as early as 2011.  Now in their latest press release, the FDA announced that over the past 8 years, they've received 660 reports of a type of cancer believed to be caused by breast implants.
The cancer, known as breast implant associated anaplastic large cell lymphoma (BIA-ALCL), isn't classified as breast cancer per se. Rather, it's a rare type of T-cell lymphoma, or cancer of the immune system.  BIA-ALCL appears to develop inside the scar tissue adjacent to the breast implant.
The FDA's updated count of 660 reported cases is nearly 250 more than what was reported last year.  Much of this is due to an increased number of healthcare providers and patients reporting incidences of BIA-ALCL, thanks to a call for greater awareness of the health issue.
It should be noted: some cases were reported more than once.  But, even so, the FDA figures still confirm nearly 460 unique cases of BIA-ALCL – 9 of which have resulted in death.
To their credit, the FDA also released a letter to healthcare providers – including those within the fields of cosmetic surgery, general surgery, radiology, pathology, oncology, and general/family practice – in an extended effort to "increase awareness about an association between all breast implants, regardless of filling or texture, and…BIA-ALCL."
In their letter, the FDA also nods to a "significant body of medical literature" about this lymphoma, which appears to affect women who have had both textured and smooth-surfaced implants.
Why surgeons MUST warn their patients about this potential cancer risk from a breast implant
Fortunately, BIA-ALCL is relatively rare.  But, does this mean women who have had or are thinking about having breast augmentation don't need to worry about it?
To help you answer that question, just take a look at the information found by a 2017 systematic review published in JAMA Surgery. The authors of the paper reported an estimated prevalence of BIA-ALCL as anywhere from 1 in 4,000 to 1 in 30,000 women with breast implants – with the authors acknowledging that the former estimate is probably the more accurate one!
Based on this unsettling data, the authors rightly conclude that surgeons should discuss the potential risk of BIA-ALCL with any patient prior to undergoing breast augmentation.
Standards of care must be initiated which emphasize "routine surveillance after implantation" so women and their healthcare providers will know to be on the lookout for early sign and symptoms of lymphoma.  This will improve the chances of earlier diagnosis, early treatment, and better outcomes.
In the meantime, the authors point out that an increased follow-up and surveillance will likely lead to "a further rise in this diagnosis."
If you or anyone you know has had breast implants, it's wise to discuss this news with your doctor and make sure he or she is aware of the FDA's latest report.
Sources for this article include: 
Livescience.com
FDA.gov
FDA.gov
FDA.gov
Plasticsurgery.org
JAMAnetwork.com