100% of breakfast cereal tested POSITIVE for toxic chemicals from a popular weed killer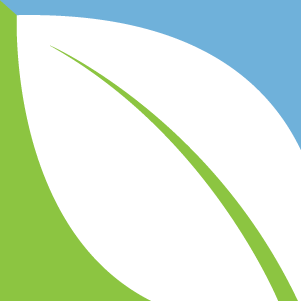 (NaturalHealth365) A second round of testing from the Environmental Working Group (EWG) has discovered a disturbing finding: 100% of the cereal for kids assessed in their study contained glyphosate, a toxic herbicide ingredient found in weed killers.
And of these kids' cereals (including Quaker Chewy S'Mores, Very Berry Cheerios, and Quaker Instant Oatmeal Apple and Cinnamon), nearly 93% of them had glyphosate levels above EWG's benchmark of 160 parts per billion – the maximum level they deem 'reasonably safe' for human consumption.
How is this 'good' for our kids?  Popular cereal brands are loaded with a cancer-causing chemical
Glyphosate is one of the most popular and widely used herbicides ever since its introduction to the market in the 1970's.  This chemical is intended to inhibit specific enzymatic functions that help plants grow and, in theory, make it an 'ideal' substance to kill weeds around food crops.
But, in reality, many of these weeds have become resistant to this highly-toxic herbicide ingredient.  It's just crazy how government 'health' agencies allow these poisons to be used all around food crops that, eventually, end up contaminating breakfast cereals, bagels plus many other food products.
To be clear: glyphosate has been historically listed among the probable carcinogens used by biotech companies like Monsanto, as concluded by the International Agency for Research on Cancer (IARC).
And while the degree to which glyphosate is cancer-causing hasn't been consistently reported in the literature (the IARC has received considerable criticism of their findings), it's worth noting some important facts about this environmental toxin:
Glyphosate has been shown to accumulate in the body fat tissues of mice and rats.
Glyphosate has also been associated with tumor growth in rodents. According to the IARC, "there is sufficient evidence in experimental animals for the carcinogenicity of glyphosate."
There is also "strong evidence" according to the IARC that glyphosate promotes genotoxicity, oxidative stress and DNA damage within humans (all of which are precursors to many forms of cancer).
By the way, one worthwhile point regarding the criticism of the 2015 findings by the IARC (a division of the World Health Organization) is that the experts from the committee allegedly "cherry-picked" data.
However, as the IARC points out, they opted to focus on research published in peer-reviewed journals and governmental publications over many industry-submitted studies (for the obvious reason of potential bias).
It's not just cereal: Toxic herbicide ingredients are showing up in many more foods
Glyphosate and other herbicides are turning up in lots of other types of foods beyond cereal, including bagels, potatoes, yogurt, coffee creamers, and even eggs.
Notice that some of these products are from animals – animals who, of course, aren't sprayed directly by herbicides.  But, when these animals eat food sprayed with glyphosate – they, too, become poisoned.
The reality is, glyphosate and other chemicals are building up in tissues of conventionally-raised animals (referred to as, "bioaccumulation"), building up in the food chain, and getting into the human body – which can have a negative impact on cell, tissue, and DNA health.
The bottom line: glyphosate toxicity is a much greater health threat than many agricultural companies would have you believe. And while you may not be able to completely prevent your family from being exposed from this toxin, you can at least reduce the risk by avoiding junky (processed) foods and purchase organic food – as often as possible.
Another great way to improve your health (and save money) is to support local (organic) farmers.  Look for farmers markets or visit a local, chemical-free farm.  The health benefits are worth the effort.
Sources for this article include: