FDA – prescription drugs scandal: Government agency allows $10 supplements to be banned and become $40,000 drugs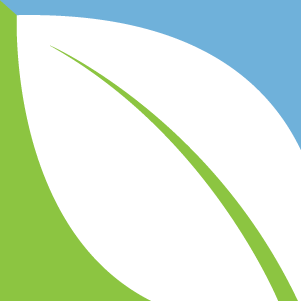 (NaturalHealth365) A U.S. Food and Drug Administration (FDA) back-channel has been allowing drug companies to make common supplements into expensive prescription drugs – and then have the more affordable nutritional supplement version run off the market.
It happened recently with vitamin B6 (pyridoxamine). Now, with the recent FDA approval of a sickle cell anemia drug, the same could be about to happen with the powerful and effective supplement L-glutamine.
The story you're about to read is a perfect example of the greed (and corruption) within the pharmaceutical industry and how profits are prioritized over public health.
Hidden from plain sight: The 'dark' story behind prescription drugs
The new sickle cell disease drug is called Endari, and it was just approved in 2017 for the Emmaus Medical company. It is an orally ingested powder made from the L-glutamine supplement.
L-glutamine is a key amino acid that's essential to cellular repair, gastrointestinal health, gut health, blood sugar regulation, brain health, mitochondrial functioning, detoxification, fat burning and building muscle tissue.
The Emmaus Medical company filed the application for their investigational drug in 1997. By law, a notification must be filed for supplements hitting the market after the year 1994.
The FDA back-channel allows drug companies to start investigating a nutrient for use in drug manufacture before supplement companies can file a notification; then the drug company can request that the FDA remove the supplement version from the market.
L-glutamine, CBD oil and many other nutritional supplements could skyrocket in price
At current prices, a bottle of 120 L-glutamine supplements costs under $10. By contrast, a year's worth of Endari will have a reported price tag of at least $40,000!
If the drug company chooses to enforce its IND, the only way L-glutamine supplements would be allowed on the market going forward is if the FDA decides it was on the market as a supplement before 1994.
The rules on how/if supplements are grandfathered in aren't fully established yet, either, making the FDA back-channel even easier for drug makers to exploit.
CBD oil (cannabidiol) faces a similar circumstance. For years, it has been available as an effective and fairly affordable supplement.
However, the FDA could decide that CBD is a 'drug' and make that 'drug' cost $32,500 – for a one year supply.  And, while this hasn't happened (yet), if the back-channel persists – it could occur with CBD oil and many other health-enhancing supplements.
L-glutamine crucial to gut health and many cellular functions
While L-glutamine can be obtained conveniently (for now) in supplement form, there are also many foods that are rich in this important nutrient. They include both animal and plant-based proteins and are essential to maintaining optimal gut health.
The foods with the highest levels of L-glutamine include bone broth, grass-fed beef, salmon, turkey, cod, raw spinach, red cabbage, parsley, spirulina, cottage cheese, broccoli rabe and asparagus.
If this loophole in big pharma's favor disturbs you, take action and advocate for changes to the law.
Drug companies have been gaming the system for too long, and the FDA is certainly complicit. Unless this issue is addressed and the back-channel closed, more nutritional supplements will be turned into expensive drugs out of most consumers' financial reach.
Editor's note: If you would like to support gut health with L-glutamine, the NaturalHealth365 Store offers EnteroMend.  Click here to learn more.
Sources for this article include: