Big mistake: Conventional medicine kills more than 250,000 people a year in the United States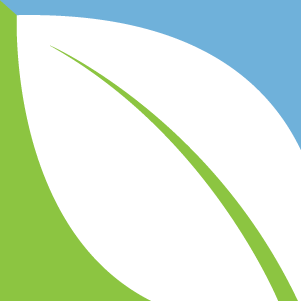 (NaturalHealth365) You may or may not be shocked to find out that the third leading cause of death in the United States is medical errors within conventional medicine. That means every year, over 250,000 people die from such errors. These findings are the result of a new study that was recently published in The BMJ.
Conventional medicine errors can include mistakes related to medication errors, infection, and poor communication among providers and staff. Each year, the Centers for Disease Control and Prevention (CDC) compiles information from death certificates to determine the leading causes of mortality in America. However, medical error does not have a classification code, so it never makes it on to death certificates even if it is the real cause of death.
Conventional medicine has built a dangerous system of sick care
The International Classification of Disease (ICD) coding system was adopted in the U.S. in 1949. At this time, things like medical errors, diagnostic inaccuracies and the absence of medical safety nets were not considered viable items to include among these health statistics.
This means that data about deaths related to medical errors for the past seven decades has been skewed or lacking. This recent research aimed to address this data gap, so a series of studies that assessed medical death rates between 2000 and 2008 were consulted. The information was compared with the average number of people admitted to hospitals per year.
It was ultimately found that around 251,454 deaths each year are due to some sort of medical error. While the CDC currently lists chronic respiratory disease as the third leading cause of death after heart disease and cancer, in truth, medical errors account for this slot. The study authors are calling for a change in classification by the CDC based upon this new data.
It's time to shine a light on the prevalence of medical errors
Without this startling information put front and center on the list of leading causes of death in the U.S., this issue likely will not get the attention it deserves. Classifying medical errors as a cause of death would better enable public health organizations and researchers and to grasp the scale of this issue and take appropriate action.
The highest ranked CDC-reported causes of death inform public health and research funding in the U.S. While cancer and heart disease get lots of resources and attention, the issue of medical errors doesn't receive nearly the same attention and funding.
Conventional medicine can become safer and more effective
Some of the most common medical errors in conventional medicine include medication errors, infection, poor communication within or among medical facilities, surgical or pharmacy errors, treatment errors, birth injuries and lab errors.
With medical errors the third leading cause of death in the U.S. after heart disease and cancer, it clearly deserves some focused attention. While it may be impossible to completely eliminate the risk of human error, measures can be taken to reduce medical mistakes. Categorizing and recording medical errors on death certificates is the first step to greater awareness and paving the way for preventative measures.
References:
https://www.medicalnewstoday.com/articles/309914.php
https://www.bmj.com/content/353/bmj.i2139
https://pharmacytechniciancertification.net/12-most-common-medical-errors-and-how-to-prevent-them