Autism and ADHD solutions revealed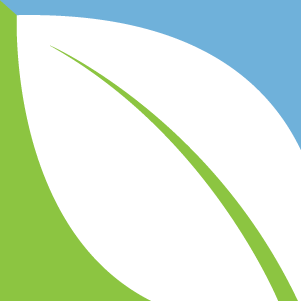 (NaturalHealth365) About 1 in 68 American children have some form of autism, according to official government estimates. That number is likely higher, however, as a survey of parents by the Centers for Disease Control and Prevention (CDC) suggests that as many as 1 in 45 children, ages 3 through 17, have been diagnosed with autism spectrum disorder.
Exposing the cause of autism and ADHD. On the next NaturalHealth365 Talk Hour, Jonathan Landsman and Dr. John Bergman will talk about vaccine safety issues; the unpopular truth about genetically modified foods plus many other environmental factors that threaten the health of our kids. Find out what we can do to dramatically improve the health of our children.
Simply sign up now for access to our free, weekly show by entering your email address and you'll receive show times plus FREE gifts!
Autism is being diagnosed at an alarming rate
Schools are burdened with the costs of educating autistic students for an additional $8,600 per child per year on average. Over one-third of young adults with autism have held no job nor received any postgraduate education since leaving high school. Simply put, our society can not continue this way.
The prevalence of autism in U.S. children has increased by 119.4 percent between the year 2000 – when 1 in 150 children were affected – and 2010, with 1 in 68 kids being affected by autism, according to the CDC. The trend gives autism the sad distinction of being the fastest-growing developmental disability. Obviously, we can't wait for government health agencies to solve this problem.
Understanding the causes behind this incredible surge in autism is the first step toward a natural solution for these developmental disorders – including ADHD. 'There are a number of factors most likely contributing to this epidemic,' according to Dr. Bergman.
Simply sign up now for access to our FREE, weekly show and learn how Dr. Bergman has identified the likely contributing factors for upward trends in autism and ADHD, and what role natural approaches can play in addressing symptoms of autism and ADHD. Enter your email address and you'll receive show times plus FREE gifts!
This week's guest: Dr. John Bergman, chiropractor and leading expert in the areas of human anatomy and physiology
Discover the causes of autism and ADHD plus natural solutions – Sunday, May 29
Dr. John Bergman was launched into chiropractic care by a devastating accident that nearly ended his life. At 30 years old—as a hard-working, single dad—he was hit by a speeding car that left him with 2 fractured legs, a fractured skull and chest, bruised liver and heart.
Thankfully, he received the finest medical care that saved his life. However, after four knee surgeries and multiple medications, our guest knew that surgeries and drugs were not the answer to regaining his health.
Disillusioned by the modern symptom-based healthcare system, he began his search for a healthcare model that could help him naturally regain his health. With his own techniques and an extensive knowledge of human anatomy and physiology that few can match, our guest has many successes even with the most challenging health cases.
About the author: Jonathan Landsman is the host of NaturalHealth365.com, the NaturalHealth365 Talk Hour – a free, weekly health show – and the NaturalHealth365 INNER CIRCLE, a monthly subscription to the brightest minds in natural health and healing.
Reaching hundreds of thousands of people, worldwide, as a personal health consultant, writer and radio talk show host, Jonathan has been educating the public on the health benefits of an organic, non-GMO diet along with high-quality supplementation and healthy lifestyle habits, including exercise and meditation.