Are the COVID jabs causing cancer? One doctor finds 20-fold increase since jab rollout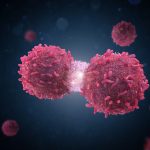 (NaturalHealth365)  The U.S. Centers for Disease Control and Prevention (CDC) recently acknowledged that childhood obesity rates in America have surged during the pandemic.  But some doctors are noticing a concerning cancer increase, as well – specifically among people who have gotten any of the COVID jabs.
Now, as more states and employers look to a shot mandate, one board-certified physician from Idaho is speaking out.
"I've never seen this many endometrial cancers before," doctor shocked by alarming cancer increase since COVID shot rollout
Ryan Cole, MD, is a board-certified dermatopathologist who owns a diagnostics laboratory in Garden City, ID.  Recently, Dr. Cole was interviewed about what he describes as a significant "uptick" in cases of cancers and autoimmune diseases among COVID shot recipients.
In the interview, which you can see in part below, Dr. Cole reports: "Since January 1, in the laboratory, I'm seeing a 20 times increase of endometrial cancers over what I see on an annual basis."
Could there be a scientific explanation for the rising rates of cancer post-COVID shot?  Dr. Cole suggests that following the jab, people are experiencing a decrease in key immune cells called killer T cells (aka CD8 cells), which are needed to protect a person against illness and infection.  This could explain why in addition to endometrial cancer, Dr. Cole is also seeing a dramatic increase in other women's health-related concerns such as melanomas, herpes, shingles, mono, and HPV (human papillomavirus).
This doctor trained at the Mayo Clinic and runs the largest independent testing laboratory in Idaho.

Listen to what his lab testing is showing: pic.twitter.com/VtdjQMluzF

— ToTheLifeboats (@ToTheLifeboats) August 25, 2021
In other pandemic health news: If you're worried about your kids' weight, keep these no-nonsense tips in mind
The rising cancer rates observed by Dr. Cole and other medical providers are deeply concerning – and highlight the fact that there is so much still unknown about the long-term effects of these COVID shots.
There is some long-term data we do have; however: children who are overweight are significantly more likely to be overweight as adults, thereby increasing their risk of obesity-related health conditions like heart disease, diabetes, and yes – cancer.
And we've learned, American children are becoming overweight and obese at alarming rates since the pandemic.  In their Morbidity and Mortality Weekly Report (MMWR) dated September 17, 2021, the CDC cites "school closures, disrupted routines, increased stress, and less opportunity for physical activity and proper nutrition" as key drivers of this massive pandemic-related weight gain among children and teens.
If you're concerned about your child's health and waistline, we encourage you to keep these strategies in mind:
Model healthy eating habits and physical activity yourself.
Minimize the number of unhealthy snack foods in your home, and store them where they are difficult to reach.  Instead, put healthier food options in easy-to-reach places (e.g., fill the "snack drawer" in your fridge with organic fruits, veggies, and nuts).
Help your kids listen to their bodies and stop eating when they are full by not forcing them to eat all the food on their plates.
Do not use food as a reward or punishment.
Sit down together for family meals.  Make them fun!
Cook at home more often.  Let children join in on the meal prep and cooking – find age-appropriate tasks for them to do.
Find ways to get active as a whole family – hikes, games in the yard, yard work, etc.
Sources for this article include:
BMJ.com
Clevelandclinic.org
Independentdocsid.com
GreatgameIndia.com
CDC.gov
Medlineplus.gov