Dr. Gary Larsen reveals the health risks of root canal therapy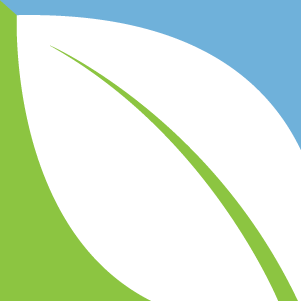 (NaturalHealth365) Your dentist says you need a root canal. You want to protect your oral health, and so you schedule the appointment. But you may not realize that ordinary dental procedures could be putting your health at risk.
Conventional dentistry has focused exclusively on the mouth, teeth and gums. But increasing amounts of evidence are showing that oral health is directly correlated to illnesses such as heart disease, cancer and diabetes. Because the root canal process destroys a healthy tooth, the door is left open for invasion by bacteria or even mold, posing a health risk.
Don't let conventional dentistry ruin your health. Register now for the Holistic Oral Health Summit – 33 of the world's top experts talking about how to improve oral health, prevent and reverse disease symptoms and avoid years of unwanted pain. Register today!
Destruction of a healthy tooth is a bad idea
Few people question their dentist regarding the recommendation to get a root canal. But, Dr. Gary Larsen points out that could be a big mistake.
Dr. Larsen graduated from Loma Linda University School of Dentistry with an award in implantology. His practice has focused on providing toxic-free family and implant dentistry for over 17 years.
So, why is Dr. Larsen concerned about root canal therapy? After all, over 41,000 root canals are performed every day – about 25 million each year – in dental offices across the country, according to the Alliance for Natural Health-USA. Conventional dentists typically recommend a root canal when a cavity has not been caught in time, and goes to the root of the tooth.
Plus, just in case you're wondering, a root canal involves the surgical drilling out of the tooth pulp and replacement of the root with a filler material. This enables the natural tooth to stay in place – which (unfortunately) most dentists think is a 'good thing.'
Your dentist probably doesn't tell you the whole story
Dr. Larsen points out that a healthy tooth has its own circulatory system inside, which keeps it alive and healthy. When a root canal is performed, a dentist goes down the middle of the tooth and applies rubber material. This displaces the nerve portion of the tooth and kills its natural ability to maintain good circulation within the tooth.
Taking the nerve out of a healthy tooth will leave behind just the porous structure. This becomes a breeding ground for bacteria, mold and other toxins.
To explain the dangers of these toxins forming after a root canal, Dr. Larsen explains how biting up and down during normal chewing will pump toxins and other bacteria into your bloodstream, where it will then be carried throughout your body, raising the potential for infection and disease.
Get educated BEFORE you consent to any dental procedure
Dr. Larsen will be sharing his expertise on "Dental Implant News: Warnings and Solutions" at this year's Holistic Oral Health Summit. Dr. Larsen will explain:
How to avoid chronic health conditions before your next dental visit.
Why you must be concerned about root canal procedures.
How others have recovered from serious health issues.
Thirty-three of the world's leading experts on the correlation between oral health and whole body health will share their knowledge through the Holistic Oral Health Summit – which begins September 28. Oral health is directly linked to other health risks and diseases, including cancer and heart disease.
Sign up for FREE today and gain immediate access to these valuable presentations, available at your convenience – at any computer or mobile device.
Dr. Larsen is considered an industry leader in the safe removal of toxic dental materials as well as the neurotoxicity assessment of such materials. Unlike conventional dentistry, his dental practice offers patients a mercury-free environment, providing safe mercury-filling removal in exclusive negative-pressure suites, following special protocols for patients' health and safety.
Don't let conventional dentistry ruin your health. Register now for the Holistic Oral Health Summit and protect your health plus avoid spending thousands of dollars in unwanted medical expenses.
References:
https://www.holisticdentistry.news/2015-09-07-dr-gary-larsen-on-root-canals.html